Community Food Drive to Benefit Fifth Street Ministries Food Box Program and Community Kitchen
---
Monday, July 24th, and run through Friday, July 28th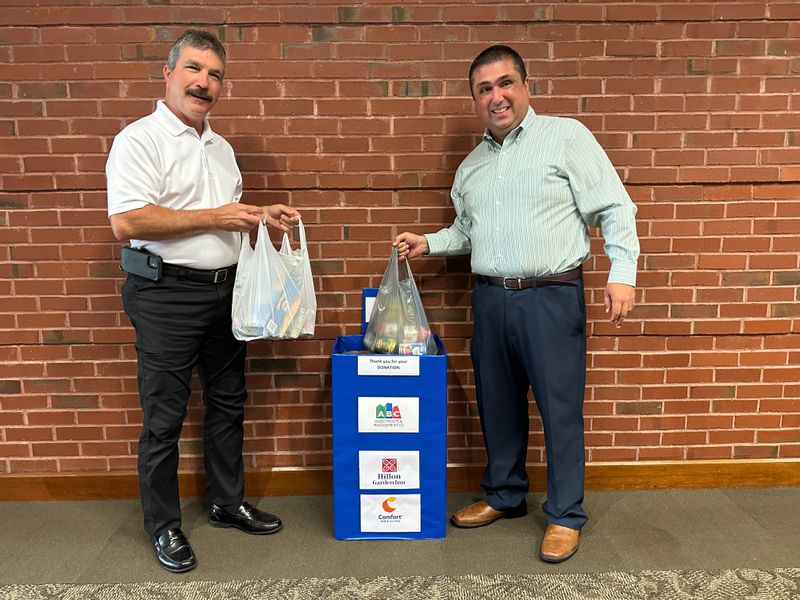 Together, we can make a difference in the lives of our neighbors and demonstrate the strength of our community.
ABC Investments & Management Co., the management company of the Hilton Garden Inn and Comfort Inn & Suites in Statesville, in partnership with the Statesville Convention & Visitors Bureau (SCVB) and Statesville Civic Center, is thrilled to announce a Community Food Drive aimed at supporting the Fifth Street Ministries Food Box Program and Community Kitchen. The food drive will coincide with the annual Celebrate Statesville Tourism Summit, scheduled to take place at the Civic Center on Wednesday, July 26th.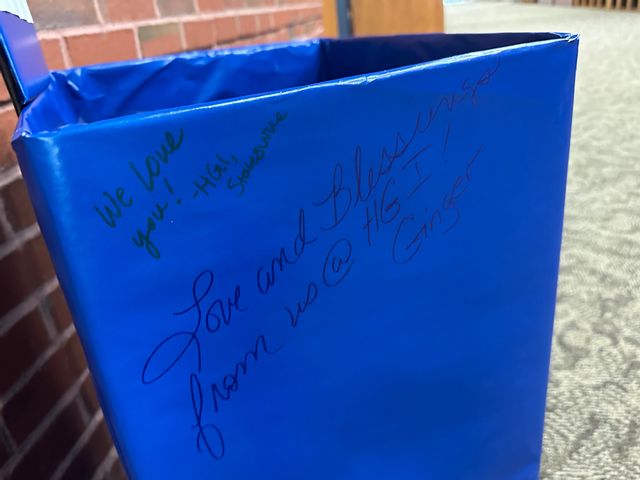 In response to the growing need for assistance in our community, organizers are encouraging all attendees of the Celebrate Statesville Tourism Summit to contribute to the food drive by bringing canned goods to the event. So that the community can also participate, the food drive will commence on Monday, July 24th, and run through Friday, July 28th.
The Hilton Garden Inn will provide a designated drop-off box at the Civic Center during these dates, where members of the community can contribute non-perishable food items.

ABC Investments & Management Co. Vice President and SCVB Board Member, Pritesh Nagarji, expressed their commitment to addressing food insecurity within the community, stating, "Community food programs, like the ones at Fifth Street Ministries, play a vital role in providing essential nourishment to individuals and families facing food insecurity, especially during the summer months. The Community Food Drive aims to collect a substantial quantity of non-perishable food items to support their mission of feeding the hungry and ensuring no one goes to bed hungry in our community. We hope to make this an annual event, as programs like these align with our Management Company's core values."
The Celebrate Statesville Tourism Summit, hosted by the Statesville Convention & Visitors Bureau, is an annual event at the Statesville Civic Center that brings together tourism professionals, local businesses, and community leaders to celebrate the vibrant tourism industry in our City. This year, the Summit serves as a platform to not only highlight the accomplishments and potential of our local tourism industry but also to make a positive impact by addressing a pressing community need. The Community Food Drive represents a collective effort by the Hilton Garden Inn, ABC Investments & Management Co., the SCVB, and the Statesville Civic Center to foster community engagement, encourage philanthropy, and address the challenges faced by those experiencing food insecurity.
For more information about the Community Food Drive, please contact:
Debbie Williamson, Community Engagement Manager - Statesville Convention & Visitors Bureau
704-878-3480 | [email protected]
About the Statesville Convention & Visitors Bureau (SCVB):
The Statesville Convention & Visitors Bureau (SCVB) is dedicated to promoting tourism, business development, and economic growth in Statesville, NC. By highlighting the unique attractions, events, and experiences our community has to offer, the SCVB showcases Statesville as a premier destination for both leisure and business travelers.
Scvb.statesvillenc.com
About Hilton Garden Inn Statesville:
Hilton Garden Inn is a leading hotel brand known for its upscale accommodations, exceptional service, and commitment to community engagement. With a focus on creating memorable experiences for guests and supporting local initiatives, the Hilton Garden Inn aims to make a positive impact in the communities where it operates.
www.hgistatesville.hgi.com
About ABC Investments & Management Company:
Since 1979, ABC Investments & Management Co., based in Charlotte, North Carolina is a hotel development and management company focused on operating upper mid-scale lodging properties in the southeastern United States. ABC Investments attributes its key success to development strategies, real estate acquisition strengths, and the ability to penetrate markets in an aggressive manner. The owners have developed and operated over $102 million in hotel assets over the years. Most hotels have been new builds franchised with such companies as Hilton, Marriott, and Choice.
www.abcinns.com
About Statesville Civic Center:
The Statesville Civic Center is a state-of-the-art event venue that caters to a wide range of gatherings, from corporate conferences and weddings to community events and exhibitions. With its versatile spaces and exceptional amenities, the Civic Center provides an ideal setting for memorable and successful events.
Civiccenter.statesvillenc.net
About Fifth Street Ministries:
Fifth Street Ministries operates four main programs: Shelter Services, including the Community Kitchen, My Sister's House, Veterans Transitional House, including a partnership with Purple Heart Homes, and the PATH House which is a resource center for those living on the streets.
www.fifthstreetministries.com
Originally posted by Statesville Convention & Visitors Bureau via Locable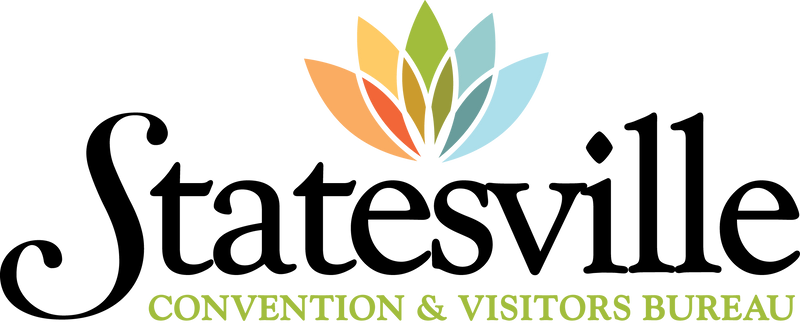 Statesville Convention & Visitors Bureau
328 E Broad Street
Statesville, NC 28677
704-878-3480
scvb.statesvillenc.com
Proudly Associated With