Celebrate Statesville Tourism Summit, Awards + Showcase
---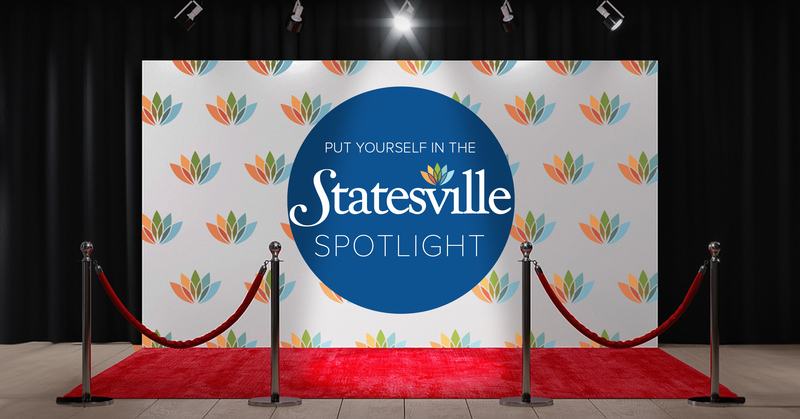 Wednesday, July 26, 2023
The Statesville Convention & Visitors Bureau (SCVB) is pleased to announce the return of its Tourism Summit. This 2nd annual event is scheduled to take place on Wednesday, July 26, 2023, at the Statesville Civic Center. This year's event, which is themed 'Celebrate Statesville', will include an awards luncheon and Tourism Familiarization (FAM) Showcase.
The summit is open to tourism stakeholders, business owners, and members of the community who are interested in learning about the latest developments in the tourism industry.
Attendees will learn about the ongoing initiatives and upcoming programs of the SCVB, as well as the overall strategy for leveraging partnerships for success.
One of the highlights of the summit will be the keynote address by Christopher Chung, the CEO of the Economic Development Partnership of North Carolina (EDPNC). Chung will highlight the important contributions of the tourism industry to North Carolina's long-term prosperity, citing the record $33 billion in visitor spending in 2022.
"Tourism is a major economic development driver for communities around our state, and the record $33 billion in visitor spending across North Carolina in 2022 further underscores the important contributions that the tourism industry makes to the state's long-term prosperity." said Chung. "Through its Visit North Carolina team, the Economic Development Partnership of North Carolina is proud to work alongside partners like the Statesville CVB in growing our tourism and visitation in every corner of our state."
The summit will also feature an informative presentation by Marlise Moody Taylor, Director Tourism Research from Visit NC. The strategic direction of Visit North Carolina is heavily influenced by research, as it provides critical information for various aspects of the organization such as marketing, communications, tourism advocacy and customer service. Ongoing strategic market research is conducted by the Visit North Carolina research team in collaboration with third-party research organizations and government agencies to keep track of North Carolina's domestic and international visitation, identify trends and deliver relevant data to decision and policy makers in a timely manner.
"The data obtained by the research team enables program areas and industry partners to plan, implement and evaluate processes and programs in a tactical manner." said Taylor. "Additionally, the research assists policy makers in making strategic decisions concerning the long-term health of tourism, assessing capital investment, and determining the level of government support required."
The 2nd annual Celebrate Statesville - Tourism Summit, Awards + Showcase is a must-attend event for anyone interested in the tourism industry. The summit provides an excellent opportunity to learn from industry experts, connect with other professionals, and celebrate the achievements of the tourism community. RSVP now to secure your spot and take your first step towards being a part of success in the tourism industry.

Check out the AGENDA HERE. The Summit will take place on Wednesday, July 26, and the registration deadline is Monday, July 16. REGISTER TODAY!

EDPNC CEO, Chris Chung to Keynote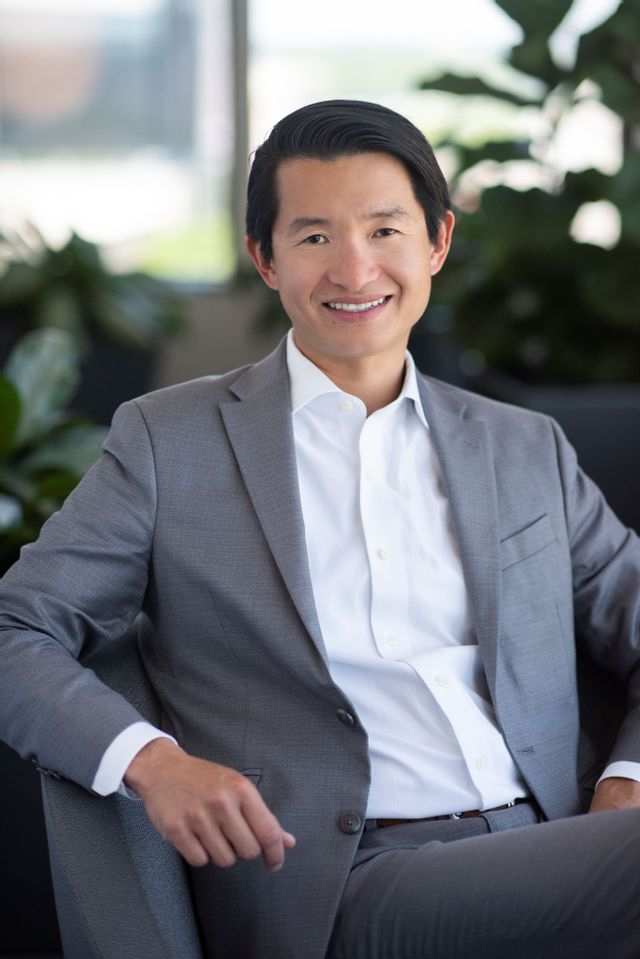 In 2015, Christopher Chung joined the Economic Development Partnership of North Carolina (EDPNC) as Chief Executive Officer and brings more than 25 years of state-level economic development experience to the role.
Since 2015, the EDPNC has helped North Carolina win more than 1,130 corporate expansion projects, resulting in nearly 160,000 announced new jobs and $53 billion in announced new investment across the state.
As a public-private partnership, the EDPNC is responsible for a number of economic development functions on behalf of the State of North Carolina, including new business recruitment, existing business support, international trade and export assistance, small business start-up counseling, and tourism, sports, and film promotion. With a staff of 70 professionals and an annual operating budget of more than $25 million, the EDPNC is focused on improving the economic well-being and quality of life for North Carolina's more than 10 million residents.


Marlise Taylor, Director of Tourism Research for Visit NC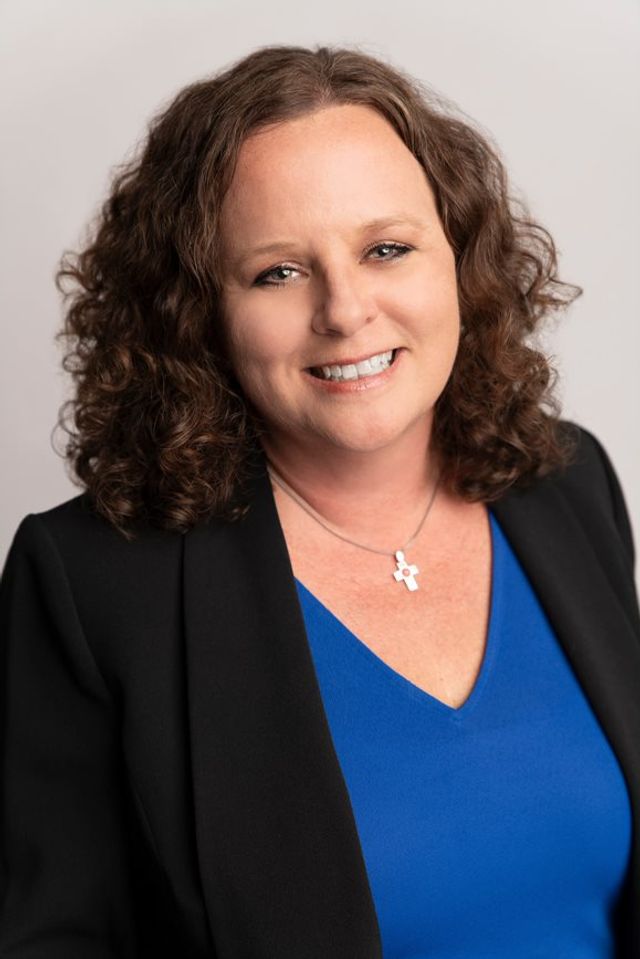 Marlise Taylor has been Director of Tourism Research for Visit North Carolina since 2005. Prior, she was Director of Tourism for Goldsboro (NC) from 2000-2005 and Tourism Research Analyst at the University of New Orleans from 1996-2000. Marlise received her Master of Science and Bachelor of Science degrees from North Carolina State University.
In her current role at Visit NC, Marlise provides strategic direction and oversight of the organization's research program and works closely with the entire team to implement initiatives that help guide marketing decisions to support tourism to and within North Carolina.
Marlise is a past president and chairperson of the international Travel and Tourism Research Association (TTRA) and a past board member of Southeast Chapter of TTRA. In 2019, she was awarded the Shifflet Award for Research Excellence. She currently serves on the US Travel Association research advisory committee and has previously served on the Travel South USA research committee and the advisory board of the Department of Parks, Recreation and Tourism Management at North Carolina State University. She was a recipient of the 2018 NCSU Parks, Recreation & Tourism Management Outstanding Alumna award.

Marlise is also currently an adjunct instructor in the University of North Carolina Greensboro's Hospitality and Tourism Management department. Over her career, Marlise has had eight articles published in scholarly and/or trade publications including the Journal of Travel Research, the Louisiana Business Survey and Tourism Analysis.
Visit North Carolina Director, Wit Tuttell to lead 'Power of Partnership' Panel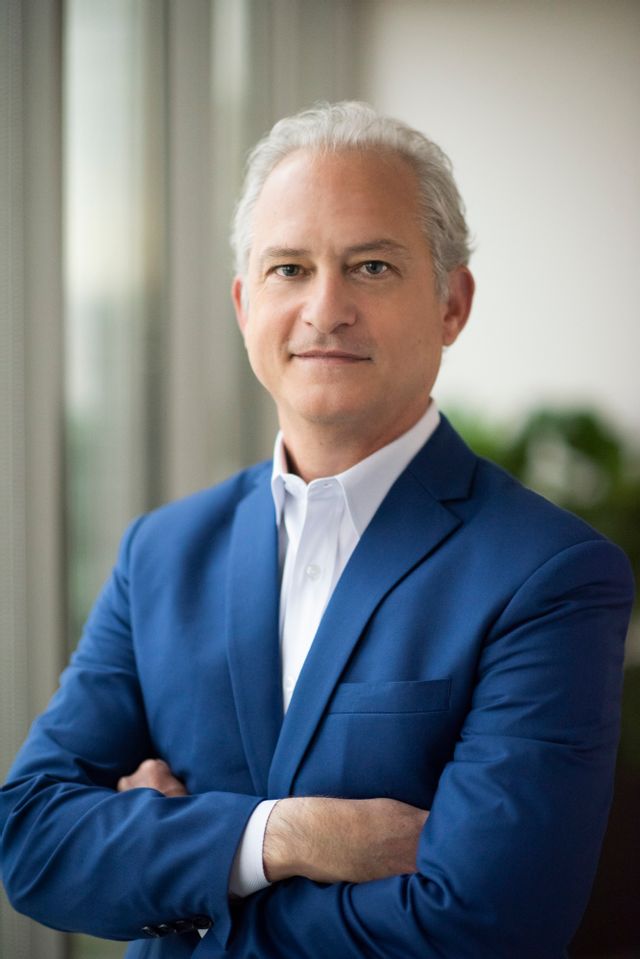 Wit Tuttell was named Director of Visit North Carolina in 2013. Tuttell provides leadership and strategic planning for North Carolina's tourism marketing and branding efforts. He leads the day-to-day operations of the official state tourism office promoting leisure travel, film recruitment and sports events development.
A 30-year tourism industry veteran, Tuttell has been with North Carolina tourism since 2006. During this time, the office has been recognized with numerous national awards for excellence in marketing and advertising. In 2022, Tuttell was named the State Tourism Director of the Year by the U.S. Travel Association. He serves on the boards of the U.S. Travel Association and Travel South USA.

He has also worked for Universal Studios Florida and the Orlando/Orange County Convention & Visitors Bureau, Inc., and was a reporter for the Anchorage (Alaska) Times.
Panel: "Power of Partnerships - Donna Carpenter, President & CEO, Cabarrus County Convention & Visitors Bureau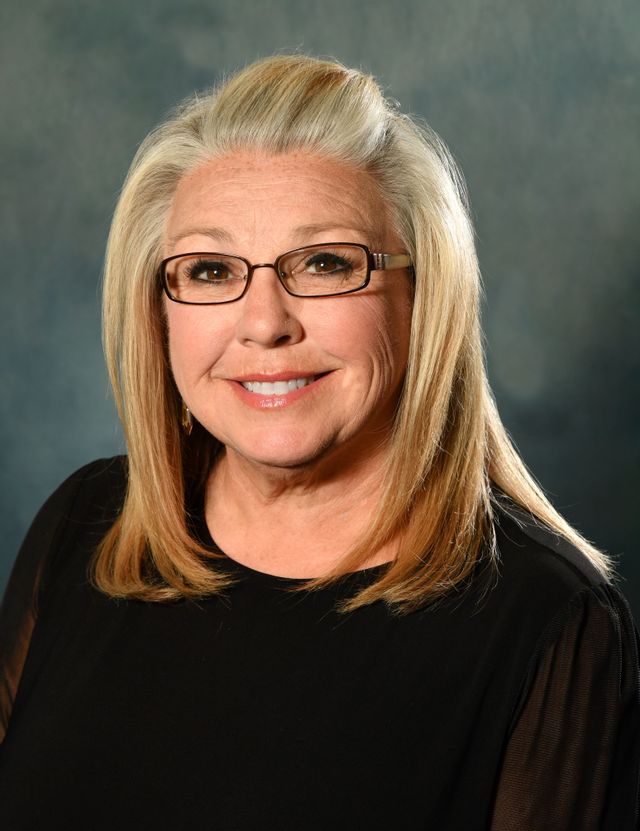 Donna Carpenter joined the Cabarrus County Convention & Visitors Bureau as President and CEO in 2009 bringing more than 15 years of experience in destination management, sales, and marketing to the Bureau.
Prior to joining the Cabarrus County CVB, Donna served as the director of tourism and partnership development for five-plus years with Visit Charlotte. She was also executive director of the Stanly County Convention & Visitors Bureau, director of sports and public relations for the York County Convention & Visitors Bureau and was the executive director for the Fort Mill Chamber of Commerce.
In 2010, Donna was named one of the area's Top Women in Business by Business Today. The same year, she became a Certified Destination Management Executive (CDME) through Destinations International (formerly Destination Marketing Association International). She is also certified as a Tourism Marketing Professional through the Southeast Tourism Society (STS).
Donna currently serves on the following boards:
Cabarrus Economic Development Council
NC Travel and Tourism
NC Travel and Tourism Coalition
Southeast Tourism Society Executive Board
State Employees' Credit Union Advisory Board
In September 2015, Donna received the Southeast Tourism Society Beacon Award, a prestigious honor recognizing an individual who best exemplifies outstanding leadership in the pursuit of excellence and who has advanced the tourism industry.
Donna has dedicated her career to the advocacy and advancement of North Carolina's hospitality industry. As the Bureau's leader and as a Cabarrus County resident, she is committed to enhancing the visitor experience and as a result, the quality of life and economic benefits generated by tourism.
Panel: "Power of Partnerships - Jessica Icenhour Roberts, TMP - Executive Director at Mount Airy Tourism Development Authority/Tourism Partnership of Surry County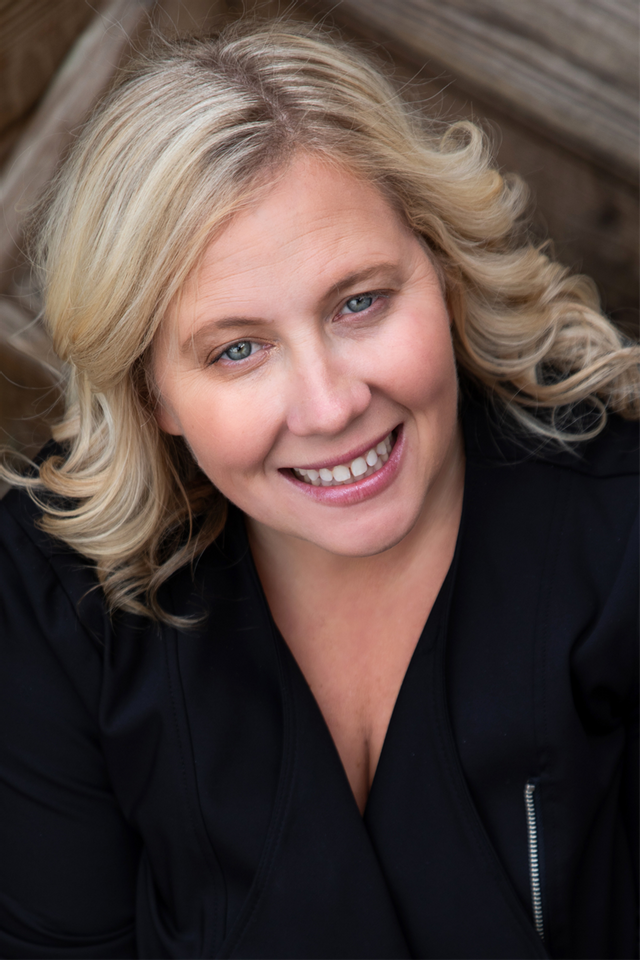 Jessica Icenhour Roberts, who has worked in tourism here since 2004, serves as executive director of the Mount Airy Tourism Development Authority and the Tourism Partnership Surry County.
Roberts is a certified travel marketing professional through the Southeast Tourism Society since 2009 and holds a Bachelor of Science from UNC Greensboro.
Roberts is serving on the executive board of the Blue Ridge Parkway Association and will be the incoming chairman for this organization in 2021. She also serves as chairman of the Piedmont Triad Film Commission and on the executive board of the North Carolina Travel Industry Association. Locally she also serves on the boards of the Greater Mount Airy Chamber of Commerce, the Downtown Business Association and Mount Airy Downtown Inc.
She has been an advocate for expanding the tourism draw for both Mount Airy and Surry County, and has been instrumental in marketing efforts which have resulted in an influx of visitors from Ohio and other regions responding to those marketing plans.
About the Statesville Convention & Visitors Bureau
The primary objective of the Statesville Convention & Visitors Bureau (SCVB) is to promote, solicit and encourage travelers to stop and stay in the Greater Statesville Area resulting in furthering the continued economic development of the City. This objective will be accomplished by promoting tourism and assisting visitors during their stay by encouraging them to visit and enjoy the historic cultural, entertainment and recreational opportunities the Greater Statesville Area has to offer. The SCVB shall represent the Greater Statesville Area to all segments of travelers to the area through targeted regional, state, national and international advertising, and promotion. Visit https://scvb.statesvillenc.com/ to learn more.
Originally posted by Statesville Convention & Visitors Bureau via Locable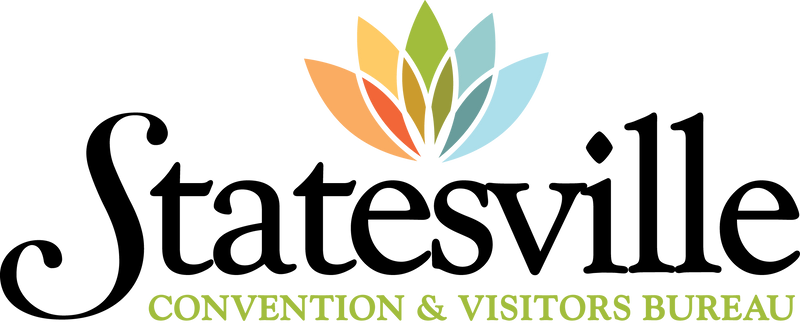 Statesville Convention & Visitors Bureau
328 E Broad Street
Statesville, NC 28677
704-878-3480
scvb.statesvillenc.com
Proudly Associated With