City of Statesville Basic Law Enforcement Training Program Graduation
---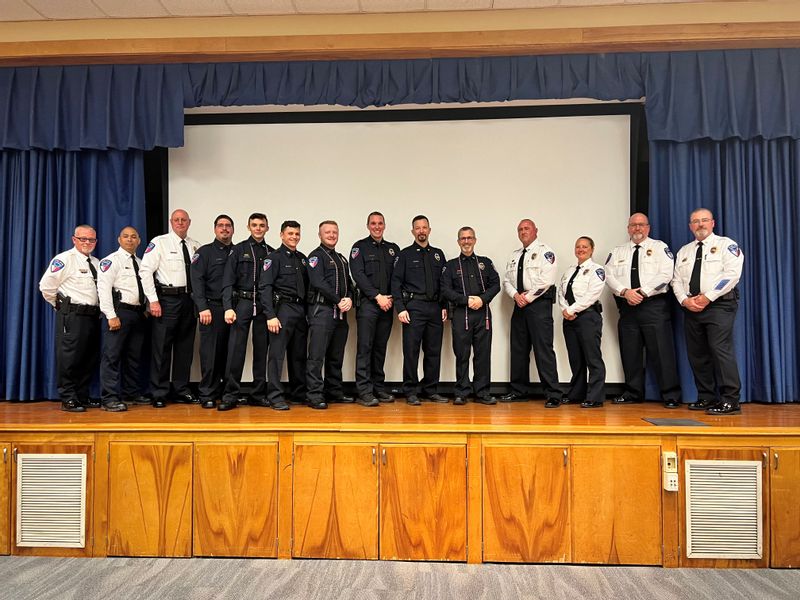 Statesville, North Carolina | May 21, 2023
Chief David Onley and members of the Statesville Police Department attended the Basic Law Enforcement Training (BLET) Program graduation at Mitchell Community College on Friday night, where 21 men and women receive their BLET Certificates.
🎓 Graduates joining the Statesville Police Department:
Justin Cochran (Alt Class Highest Grade Point Average & Highest State Exam Grade)
Steven Gordon (Alt Class Firearms Award)
Nicholas DeVita (BLET Directors Choice)
Canaan LeVan (Class President/Leader Alt Class)
John Dooley (Day Class Highest State Exam Grade)
Jeremy Bliss
Christopher McBride
👮🏼 Pictured from left to right: Asst. Chief Bryan Johnson, Cpt. Marc Carmona, Asst. Chief John Ivarsson, Justin Cochran, Steven Gordon, Nicholas DeVita, Canaan LeVan, John Dooley, Jeremy Bliss, Christopher McBride, Cpt. Paul Ballard, Cpt. Samantha Lindon, Chief David Onley, and Cpt. Chris Bowen.
---
Originally posted by City of Statesville via Locable

City of Statesville
227 S. Center St., Statesville
Statesville, NC 28677
(704) 878-3583
www.statesvillenc.net
Proudly Associated With