'2nd SATURDAY FESTIVAL' RETURNS TO STATESVILLE ON JUNE 10 PRESENTED BY SOUTHERN DISTILLING
---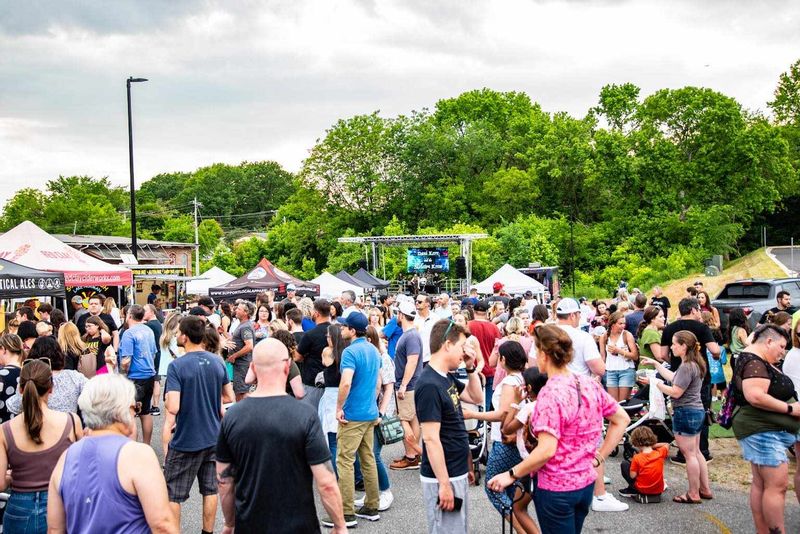 JUNE'S EVENT WILL BE A COLLABORATION WITH 'ART IN THE PARK'
THIS MONTHLY FESTIVAL SERIES WILL FEATURE FOOD TRUCKS, CRAFT VENDORS, KIDS ZONE AND CONCERT PERFORMANCE BY N-SPIRE
FOR IMMEDIATE RELEASE: Statesville, NC – May 23, 2023–Waves Entertainment in conjunction with Iredell Arts Council, All-American Sound, Stage and Lights and Statesville Recreation & Parks Department are proud to bring the monthly "2nd Saturday Festival" Series to Statesville for the second year in-a-row.
The first event for the 2023 Season, presented by Southern Distilling, scheduled for Saturday, June 10, will feature 'Art In The Park' as the festival teams up with Iredell Arts Council for the annual confab, in support of the over 30 fine artists whose work will be represented.
"Teaming up with the '2nd Saturday Festival' is a nice opportunity for the residents of Statesville to participate in an event that celebrates the talent of the many fine artists who will be exhibiting their work and at the same time they can enjoy the other entertainment activities available in the park that day, "comments John Koppelmeyer, Executive Director of Iredell Arts Council.
This family friendly community event series is the latest from the brand that has been bringing community events like 'Tawba Walk and '2nd Friday' to the Cornelius market for over 10 years.
Cornelius-based Waves Entertainment has ongoingly produced the highly successful "2nd Friday Street Festival" taking place in Downtown Cornelius on the second Friday of every month for the last 8 years. Their decision to bring the same festival concept to Statesville was a natural progression in their efforts to produce community events that are free and open to the public.
The inaugural event last August was a big success with thousands attending the festival for the first time. "What a great turn-out for the first event last season. For this next event expect to see a lot of new vendors as well as an expanded Kids Zone. We encourage people to come out and enjoy a fun day in the park," commented Justin Taylor, Co-Owner at Waves Entertainment.
Event details:
Saturday, June 10
MLK Jr. Park
2:00 pm – 7:00 pm
911 Lakewood Dr, Statesville, NC
ADMISSION IS FREE
The one-day festival will feature:
Over 30 fine artists exhibiting their work
Live Music BY N-SPIRE on the main stage, 4:30 – 7:00 pm

Food Trucks

Artisans & Vendors

Expanded Kids Zone

Craft Beer / Mixed Drinks from Southern Distilling
Acoustic performance by

Games, Give-a-ways & much more!
Mark your calendars for this memorable family event in Statesville!
Eager attendees can find more information at https://www.facebook.com/events/5378674025522599
Business owners interested in sponsoring or participating may email [email protected].
ABOUT WAVES ENTERTAINMENT
Waves Entertainment is your premier full-service event management company servicing NC and SC. We provide high-quality custom solutions for any size event, from large festivals and concerts, to corporate meetings, small gatherings and more. Our team of industry professionals work closely with your vision to ensure your audience hears every word, sees every detail and remembers the experience. From live stage production and talent booking, to vendor coordination, event staffing, and more, we are your one-stop-shop for the perfect event!
ABOUT IREDELL ARTS COUNCIL
Iredell Arts Council's mission is "To initiate, support and advance arts and cultural activities in Iredell County"
ABOUT ALL-AMERICAN SOUND, STAGE AND LIGHTS
All-American Sound, Stage and Lights is a full-service production company, providing comprehensive sound, lighting, video, staging and backline gear for concerts, festivals, corporate presentations and more. The company is veteran-owned and is proudly headquartered in Statesville.
ABOUT STATESVILLE RECREATION AND PARKS DEPARTMENT
The Statesville Recreation and Parks Department strives to enhance the quality of life for citizens of Statesville through recreation programs, facilities and experiences designed to meet the leisure needs of the community and to provide people of every age, race, and creed an opportunity to come together, participate, create, and share the positive experiences of Life.
For more information, contact:
Laurin Hunter Susan Rash
Waves Entertainment All-American Sound
(704) 942-5449 615-579-4077
wavesc[email protected] [email protected]
Originally posted by Greater Statesville Chamber of Commerce via Locable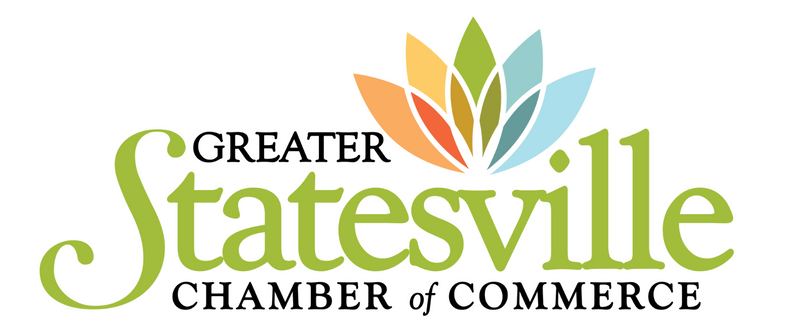 Greater Statesville Chamber of Commerce
116 North Center Street
Statesville, NC 28677
704-873-2892
www.statesvillechamber.org
Mon, Tue, Wed, Thu, Fri
8:30am- 5:00pm
Proudly Associated With