Iredell Health System and Iredell Health Foundation Announce Partnership with June's Bouquets
---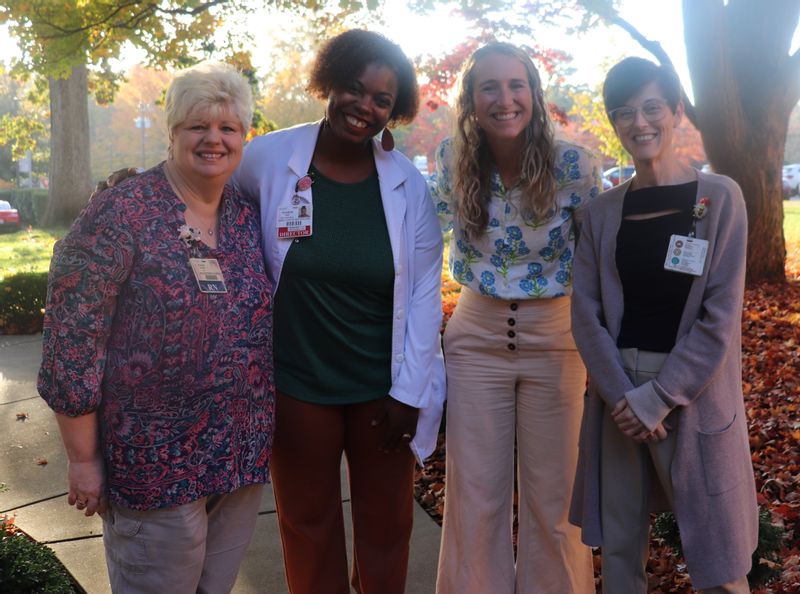 Monday, November 13, 2023
Grieving mothers who have lost a child at The Birth Place will now leave Iredell Memorial Hospital with something to cradle in their arms – a beautiful bouquet of flowers and an inspiring note, ensuring them they are not alone.
Iredell Health System and the Iredell Health Foundation are proud to partner with June's Bouquets, a nonprofit that supports moms of stillborn babies.
The founder of June's Bouquets, Katie Jones, lost her first child, June Alice, in 2018. Jones was headed to the hospital for early labor. She was expecting a beautiful delivery, but when they arrived at the hospital, June had no heartbeat.
Jones recounts the following eight months as the most tragic and earth-shattering days of her entire life. As she left the hospital, Jones was given a large bouquet of flowers to hold in her arms and comfort her.
"As my arms ached for my daughter, I was comforted by the beauty in flowers and the relief of something to hold. I left the hospital with flowers in my arms and the spirit of my child in my heart and mind forever," said Jones.
Jones launched June's Bouquets in 2019 on the Labor & Delivery Unit at Women's Hospital in Greensboro, where she works and where June was born. The mission of June's Bouquets is to come alongside mothers of stillborn babies in labor and delivery units across the United States — delivering bouquets and a note sharing June's story to remind them they are not alone.

Now, Iredell Health System is joining nine other hospitals to help fulfill this meaningful mission.
The idea to partner with June's Bouquets came from Nichole Wells, a nurse in The Birth Place and leader of the hospital's Perinatal Bereavement Committee.

"I was introduced to June's Bouquet at the North Carolina Association of Women's Health, Obstetric, and Neonatal Nurses conference in Spring of 2023. I spoke to The Birth Place Director, Sharon Paul, about the possibility of doing this and she was all in," said Wells.
"This partnership will allow a mother who experienced a loss to leave the hospital without empty arms. As a mother who left a hospital with empty, aching arms, this is a much-needed service that aids in the grieving process," she added.
This month, Jones visited Iredell Memorial Hospital to train nurses from The Birth Place on the mission of June's Bouquets, the steps to order the bouquet, and the ideal presentation of the flowers.
Through the Iredell Health Foundation, Jones will donate the bouquets, which Four Seasons Florist will provide.
"It is an honor to partner with Iredell Health System to comfort a mother's aching arms after losing a child," said Jones.
To learn more about June's Bouquets, you can visit her website at www.junesbouquets.com.

(Pictured, from left to right: Patsy Kerley, The Birth Place nurse; Sharon Paul, Director of The Birth Place; Katie Jones; and Nichole Wells, The Birth Place nurse)
Originally posted by Greater Statesville Chamber of Commerce via Locable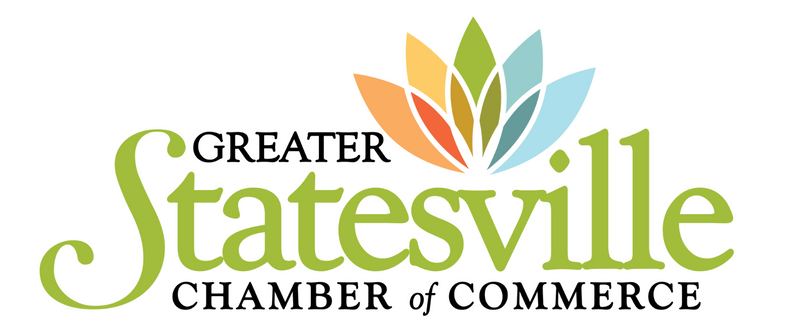 Greater Statesville Chamber of Commerce
116 North Center Street
Statesville, NC 28677
704-873-2892
www.statesvillechamber.org
Mon, Tue, Wed, Thu
8:30am- 5:00pm
Proudly Associated With