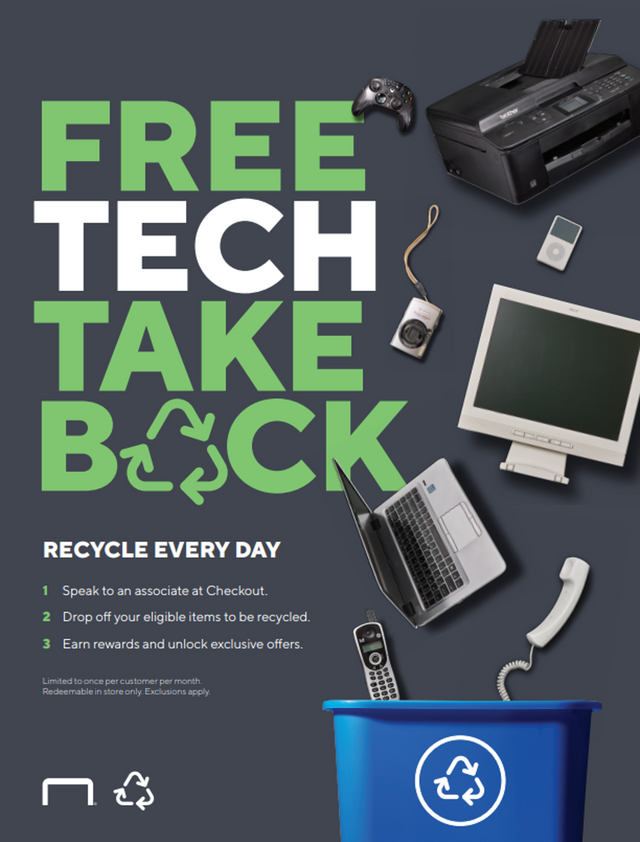 Staples Recycling: Tech Take Back
Terms and Conditions:
What can be recycled in store.
Tech
Adapters & cables
All-in-one computers
Battery backup devices
Cable / satellite receivers
Calculators
Camcorders
CD / DVD / Blu-ray players
Coffee brewers (less than 40 lb.)
Computer speakers
Connected home devices
Copiers
Cordless phones
Desktop computers
Digital cameras
Digital projectors
eReaders
Fax machines
Flash drives
Gaming consoles
GPS devices
Hard drives
Keyboards & mice
Label makers
Laminators
Laptops
MP3 players
Mobile phones
Modems
Monitors (CRT, LED / LCD, plasma)
Printers & multifunction devices
Routers
Scanners
Shredders
Small servers
Stereo receivers
Tablets
Video streaming devices
Webcams
Printer cartridges
Ink cartridges
Toner cartridges
Rechargable batteries
Nickel cadmium (Ni-Cd)
Lithium ion (Li-Ion)
Small sealed lead acid (SSLA/Pb)
Nickel metal hydride (Ni-MH)
Nickel zinc (Ni-ZN)
Paper
Shredding (cost per pound)
Other
SodaStream® CO2 cylinders
What can't be recycled in store.
Air conditioners
Alkaline batteries
Appliances
Floor-model printers and copiers
Kitchen appliances
Lamps or bulbs
Large servers
Large speakers
Non-rechargeable lithium batteries
Smoke detectors
Televisions
Vaporizers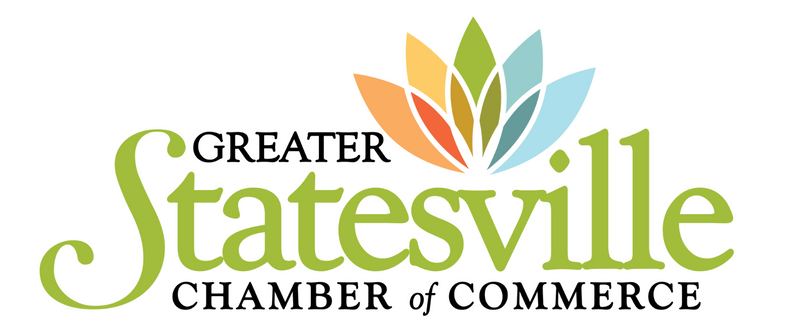 Greater Statesville Chamber of Commerce
116 North Center Street
Statesville, NC 28677
704-873-2892
www.statesvillechamber.org
Mon, Tue, Wed, Thu
8:30am- 5:00pm
Proudly Associated With