Rescue Ranch
---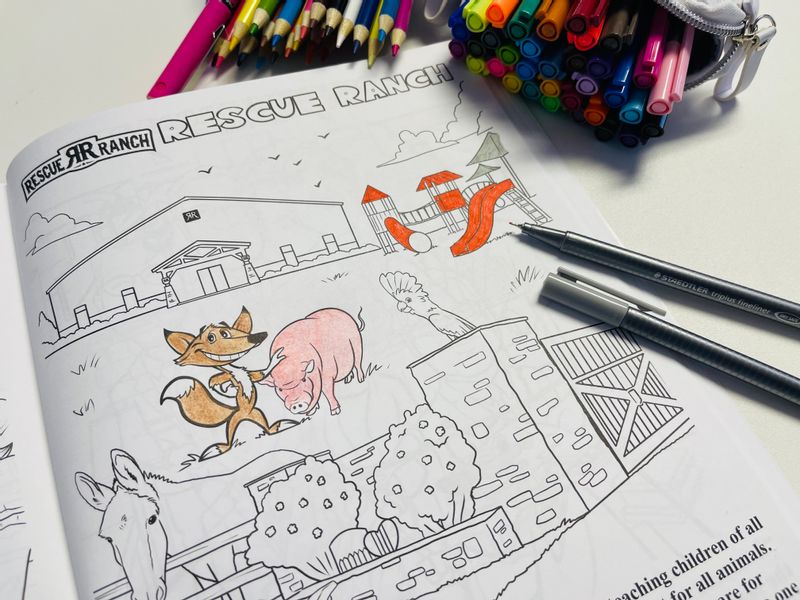 Rescue Ranch is a nonprofit organization dedicated to teaching children of all ages the importance of responsible pet ownership and respect for all animals. We teach humane education using hands-on learning, and how to care for animals through our foster and adopt program. Rescue Ranch is home to one of the region's only inclusive playgrounds that children of all abilities can enjoy, offering a unique experience for every visitor!
Click HERE for the Rescue Ranch FULL Coloring Page
"One of the things that makes Rescue Ranch unique is our unwavering commitment to treating EVERY animal just like we would treat our pets at home - with all the care, love, and attention they need and deserve. Sometimes that promise can result in unexpected twists and turns, but no matter where the path takes us, we are always here for our beloved rescues."
With your help, they can continue to offer critical services to animals in need.
Rescue Ranch receives no ongoing federal, state, or local funding. They rely on the generosity of supporters, like you.

This Giving Tuesday, help Rescue Ranch raise $15,000 so they can save more lives. No donation is too small!