You Get Peace of Mind—They Get a Home Away From Home: Iredell Adult Day Services
---
Article by Kristie Darling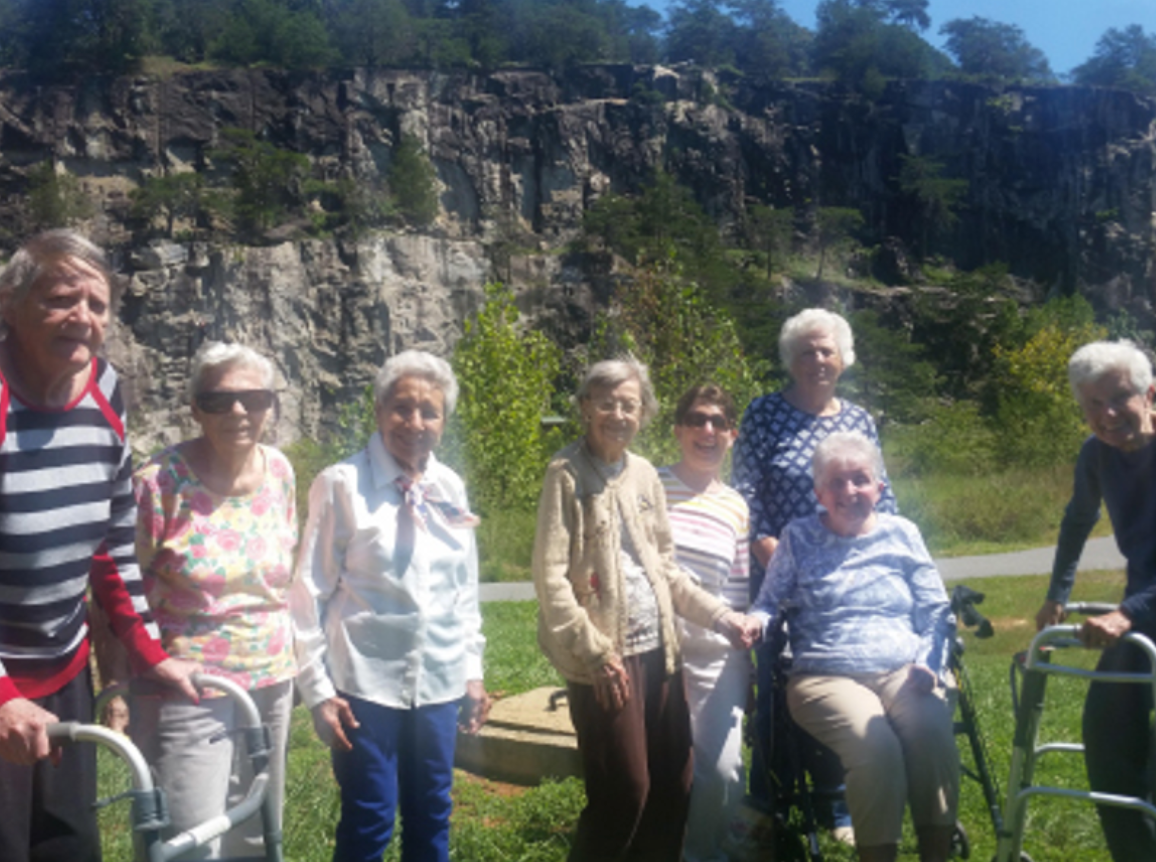 When a community comes together to help care for those in need, the heart of that community expands. At Iredell Adult Day Services, our parents, grandparents, neighbors, and friends with health challenges are served and cared for each day. The staff and volunteers at Iredell Adult Day Services do this because these folks need assistance, supervision, socializing…and because their family and friends, their caregivers, also need support, some respite, and time off. Helpers…helping helpers…helping people who need help—It's a win-win-win.
Why Iredell Adult Day Services?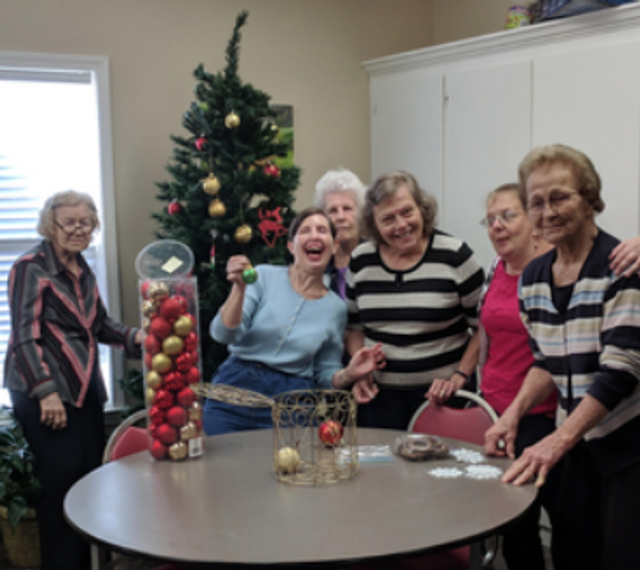 Everyone wants to remain able-bodied and active as we age, but in fact, many of us at some time will require assistance. More often than not, family and friends can't give all the care, or the specialized care, you might need. Socializing with others is a key factor when healing and staying engaged become critical. The Center's adult day care programs keep folks active during the day and living in the comfort of home each night. "We know that people do better when they can avoid a long-term care setting until necessary," Tammie Money, executive director, says.
A Day In The Life…
Imagine if your husband or sister needed help because of dementia, Alzheimer's, cognitive issues, Down Syndrome, physical or aging challenges during the day, and you found out about Iredell Adult Day Services. Now Imagine them starting the day with an iCats ride or dropped off at the Center on your way to work. Their friends are coming in, too, getting settled. A little breakfast to get everyone going…coffee? Tea? After that, perhaps puzzles, cards, catching up with friends, listening to music, some craft time before lunch. Balloon volleyball, anyone? The afternoon could be especially fun, like fishing at Davesté Vineyards, spa day at Mitchell Community College's Cosmetology Department, a concert, movies, or a van ride to see Crepe Myrtles in bloom. Never a dull day!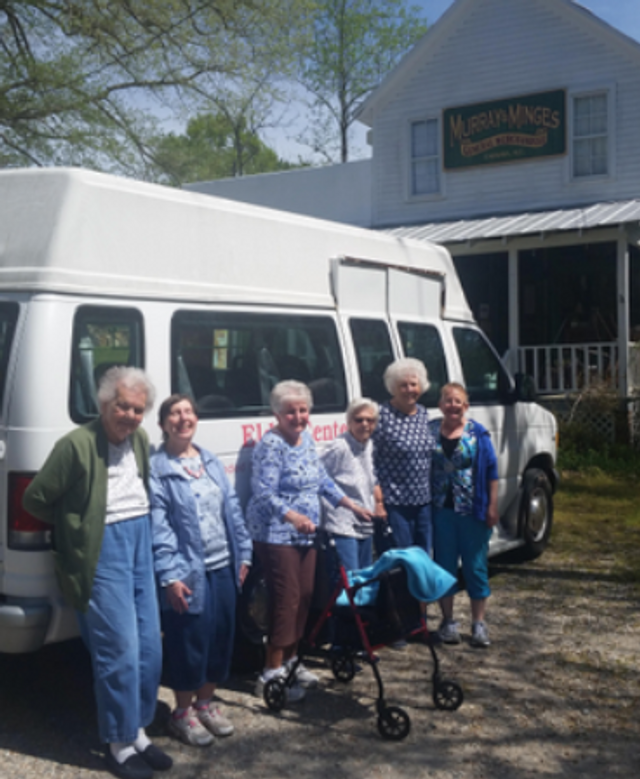 Our van, donated by First Presbyterian Church sat during the pandemic, but thanks to Rhyne Scott with Randy Marion Automotive Group, our van was given a check-up, a few new tires, and a clean bill of health," Debbie Howell explained, "so we can easily get folks out…ice cream cones are popular. We're grateful every day for the support we get from our community—local musicians and church choirs come for concerts, guest speakers entertain and inspire—it all helps us keep going and growing." Debbie works as a consultant for Iredell Adult Day Services, helping the organization spread the word and spread the love. 
"I visit professionals and families who refer people to us, and I can speak to civic organizations to share our story and mission. We want them to know about IADS, about all the good we do. Physicians, hospitals, nursing homes, rehab centers, DSS, and, of course, lots of families tell their friends about their experience here. We've served some adult children of parents who came to Iredell Adult Day Services years ago. Once family, always family is how we think about it." 
Inspiring Stories
Iredell Adult Day Services has seen its share of ups and downs in this kind of important work. "I believe mostly ups," Tammie Money smiled. "Friendships blossom. We've seen going steady and marriage proposals. We've helped families celebrate their loved ones by hosting their funeral here—all their IADS friends know where we are, and it's easy for them to attend. One woman's husband and mother came together, but they really didn't like each other at all! A grown son with Down Syndrome started coming after his mother died…his brother brought him. An encephalitis diagnosis brought in a younger woman…her smile was the happiest!" Stories like these are written every day here.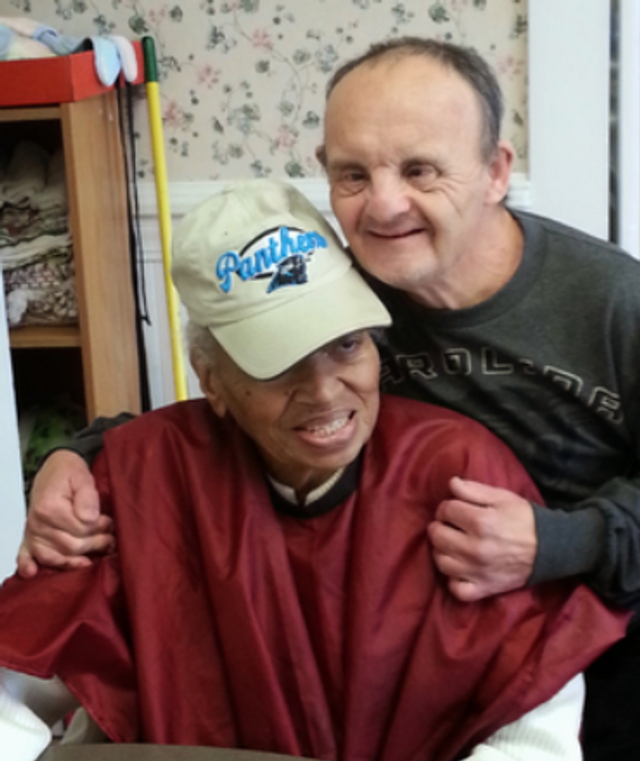 Tammie has worked with Iredell Adult Day Services for over 25 years,most recently as the nonprofit's executive director. "It's pretty simple what we do here. Our mission is to give folks a place to be instead of in an institution or home-bound, alone. In addition, on a very personal level, we provide a safe place for our participants to have fuller, more active social lives, to make friends, and get some extra love while they're here," Tammie shared. "ElderCenter was established in 1987 because the Alzheimer's patient population was growing…more people and families needed help, especially during the day when adult children needed to be at work and their parent didn't need to live full-time in a nursing home or assisted living. The name was changed recently so folks would know that all age adults are welcome."
Making A Difference
"Iredell Adult Day Services allowed our family and caregivers to keep working when Mom needed help and something to do each day," Joni Stone said. "They gave us some time off, some personal time. I can't say enough wonderful things about their staff and volunteers—they've become our second family. I don't know what we would have done without them!" Joni was full-time caregiver for her mom, and she now volunteers at the Center, working on marketing and outreach.
Iredell Adult Day Services' reputation for kind, compassionate care and the expertise to provide a safe home away from home at an affordable level is informed by many families and professionals who sing their praises. At Iredell Adult Day Services', expansion of the heart is always in the works.