A Legacy Of Building & Community
---
PS West Construction Company
Article by Kristie Darling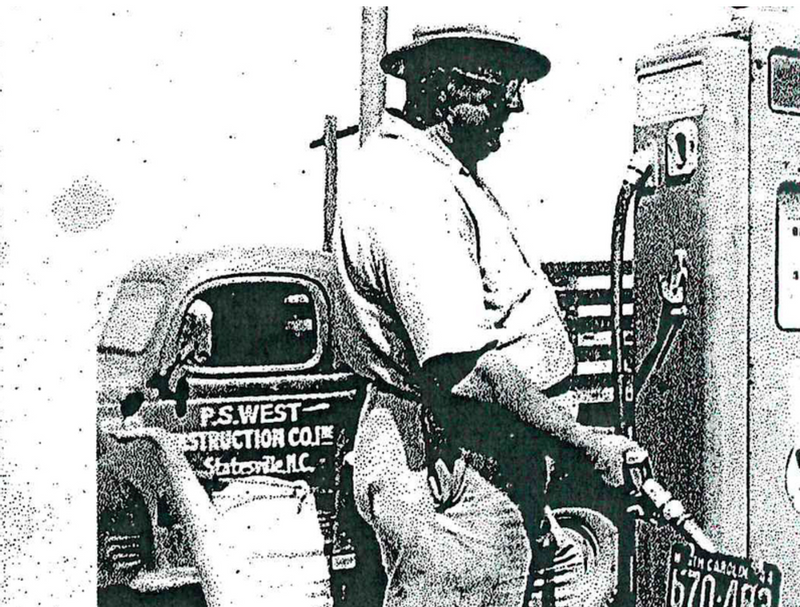 We see the white pickups around Iredell all the time—PS West Construction Company. The family-owned and operated business has been a fixture in Statesville since 1930.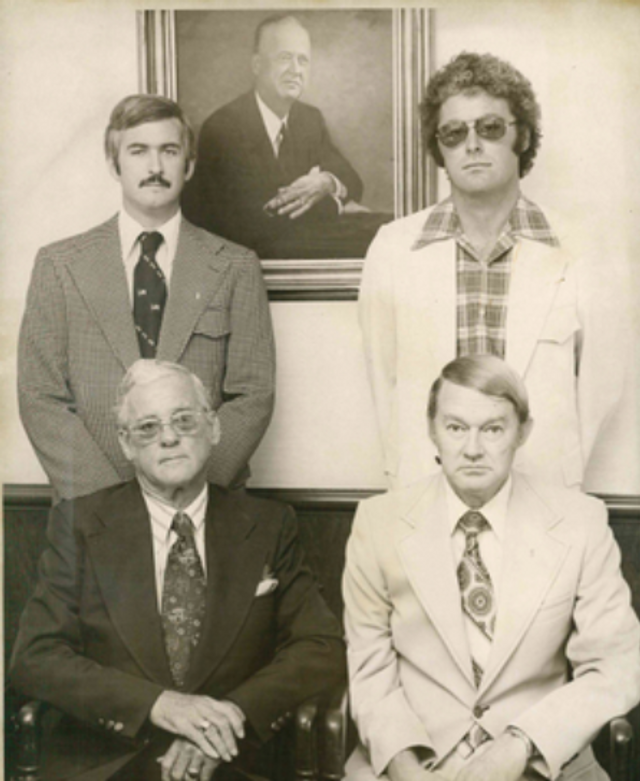 "My grandfather, Pearl Sanford West, was born in 1880. He had 12 brothers," Roy West, Jr. said as he shared his family's story. "He started out building houses around here in the early 1920s. My uncle told me back then, it was two guys, two mules, and a wagon. They would ride down to Third Creek, load up with sand, haul it back up the hill, mix up cement, and lay the sidewalks in town."
In 1930, P.S. West and Carl Ervin established Ervin-West Construction Company. Mr. Ervin estimated jobs and Mr. West did the building and supervising. Couple years later, P.S. bought out Mr. Ervin, changed the company to PS West Construction, brought on his sons, J. Roscoe, S. Eugene, R.C., and Fred…and the rest is history. 
The company has grown from a small, two-man operation, into a family-owned construction company with a reputation for quality, excellence, and the capacity to construct almost any type of building.
Back In The Day
By the 1940s, the company was licensed in five states. "Dad was building army bases up and down the east coast, and the story goes that my sister, Jane, didn't even have a bassinette to sleep in, so she slept in a dresser drawer," Roy shared. "Times were different back then."
Roy, Jr. started working for his dad just out of college in 1968. "I thought I'd get a desk and an office," he remembers, "but all I got was a pick and a shovel. I had a good supervisor, though, who carried me through my learn-as-you-go start-up." Roy, Jr. is now the company's third president.
Julian West is Roy's cousin, and he worked for the company until 1992. "I started when I was 15, and the first building I worked on was Statesville Country Club," he said. "The family business had a huge impact on my life, and, I'd say, on Statesville and Iredell County. I made my living there, and I'm proud to be a third generation West."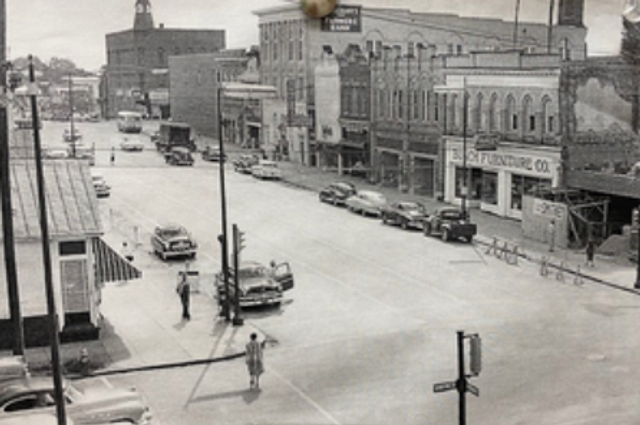 Look around…you'll discover iconic buildings throughout downtown Statesville built by the Wests early on—the library at Mitchell College, and over the years, P.S. and his sons built the BB&T Insurance building, across from First Citizens Bank, and the Wachovia Building along Broad Street, Statesville's first banking district. Folks who grew up here remember Smithey's Drug Store on West Broad. "I think we built all the banks downtown except Wells Fargo," Julian said.
"One of our prettiest projects, in the 1970s, was the BB&T building," Roy remembers. "There's a lot of Italian marble in that building—when the ship arrived in port, beetles were in the pallets. The ship was quarantined for a month…and that put us way behind on a critical schedule. Being a contractor is like playing poker—you never get to shuffle or deal—you take the cards you're dealt and just go on."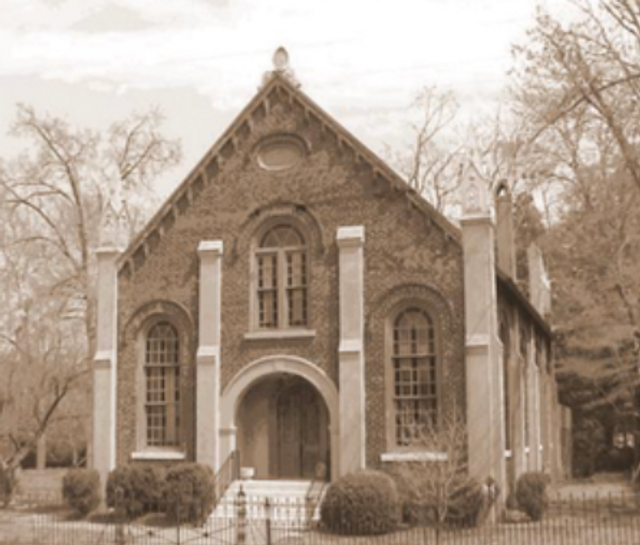 In 2021, project manager, Ken Brendle, supervised the complete restoration of Statesville's 1892 Congregation Emanuel. The extensive remodel brings the historic building into the 21st Century while regaining its original beauty. Congregation Emanuel is the second oldest functioning Jewish congregation in North Carolina. "When we took out the old red carpet, we found original oak floors," Roy said. "Ken's crew striped and refinished the floors, the mahogany woodwork and pews, and repaired the 130-year-old wrought iron fence."
And The Buildings Keep Going Up
If you live in Iredell County, you can pretty much assume you've been in, worked in, studied in, received health care in, dined out in, worshiped in, attended classes in, or shopped in one of PS West's creations. Buildings you might not know were built by the company include Cove Church, Toyota West Dealership, Evernham Motorsports, Lake Norman Humane Society, the Troutman ABC Store, Crown Harbor Clubhouse, Aerodyne Wind Tunnel, Statesville Post Office, Lancaster Barbeque, Kindred Restaurant, Lassiter Law office, and many more. Recently, Southern Distilling's stunning distillery was completed, and PS West is now finishing up their event center.

"We have competency building highly specialized medical offices. In 1987, our crews demolished the second floor of Iredell Memorial Hospital and put in The Birthing Center," Roy shared. That was the hardest project we've done—we went through three supervisors. It was like painting the Golden Gate Bridge…you never really finish…there's always more to do."
The 1940s-era PS West Building on South Center Street in Statesville is a modest brick structure displaying the company's heritage in memorabilia. Roy's office is paneled with walnut salvaged from the BB&T Insurance Building. "Our offices were remodeled in the 1990s, and I'll tell you this, if a tornado came through here, you'd want to be in this building. It's like a bunker inside a bunker."
Experience Counts
Mike Clarke, previously owner of Prestige Building Company, joined West's team in 2014. "Mike is VP/general manager, and I handle PR," Roy said. "Mike brought two office managers with him, Tammy Wyatt and Kristina Pate. Ken and Bill Brendle are senior project managers and Keith Bartlien is project manager. With this team, along with construction crews who average over 20 years with us, and our relationships with subcontractors, architects, and engineers, we're able to complete just about any construction project out there."
Roy's office is filled with plaques and letters commemorating his various positions in the community, including on Statesville's City Council and Iredell County Board of Adjustment. Photographs of family from decades past and present surround his desk. You'll find his chocolate labs, Maxie and Gypsy bedded down beneath the desk. Roy says he's semi-retired but maintains a hand in the future of the company. "I've lived here all my life, "Roy smiled. "This business has been a labor of love for my family for almost 100 years. My grandfather's legacy continues to grow, and I'm proud to be a part of it."