Rebuilding Our Local Food Economy: A Conversation with Carolina Farm Trust
---
Ever wonder about the illusion of abundance in our grocery stores or the state of our local food systems? How about the importance of soil health or the connection between farms and the culinary world? Let's unpack these and many more in our enlightening conversation with Zach Wyatt and Michael Bowling of Carolina Farm Trust. This dynamic duo is on a mission to rebuild regional food systems, through urban farms, a farm apprentice program, a Food is Health program, and a new distribution facility. They'll reveal why our food systems are at breaking point, and how we can shift our perspective from an illusion of abundance to a more realistic, sustainable approach.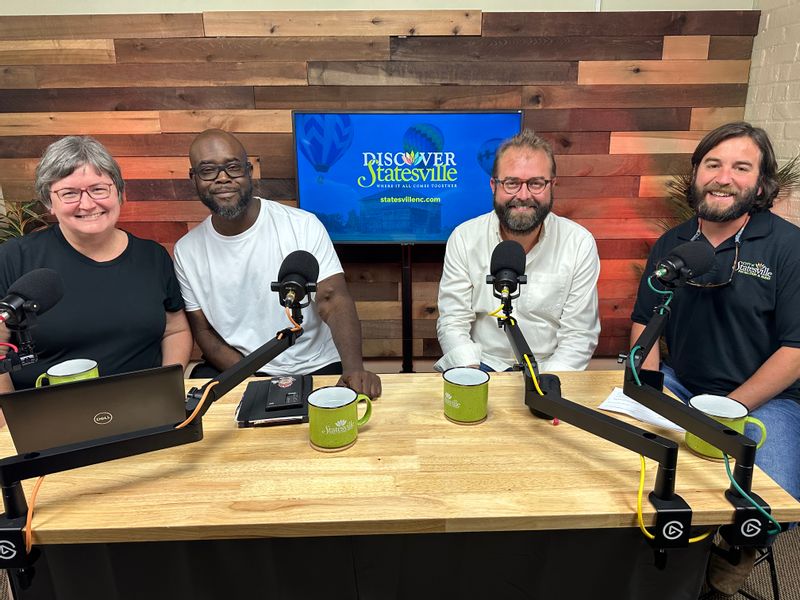 But we're not stopping there. Carolina Farm Trust is set to co-host an upcoming soil health conference with a host of exciting associated events. Get a sneak peek at what to expect, from an urban farm dinner to the Carolina Jubilee music festival. Plus, discover how Zach and Michael are bridging the gap between restaurants, culinary programs, and farmers to create immersive dinner experiences. These events aren't just about great food and music, they're about igniting conversations that matter around our food system. So, join us as we navigate the journey from farm to fork, and learn how we can all play a role in supporting our local food economy. This is a conversation that promises to feed both your mind and soul. Tune in!
Watch the Full Episode:
Listen to the Full Episode:
Discover Statesville - The Show
Discover Statesville - The Show is co-hosted by Community Advocates, Richard Griggs and Cindy Sutton. This weekly show brings you the pulse of Statesville, recording live at various spots throughout Statesville, and in partnership with So Media Studios. Join Richard and Cindy as they uncover the hidden gems and local treasures that make Statesville truly special.
From the top notch attractions and exciting events to the remarkable individuals who shape the community, Discover Statesville promises to leave no stone unturned. Hungry for a culinary adventure? Tune in for their delightful restaurant reviews where they will guide you the best places to eat in town.
Whether you are a resident or a visitor, this show is your ultimate guide to all things that make Statesville great. You're invited to come along on this immersive journey as Discover Statesville brings you closer to the heart of our vibrant town. Be prepared to be entertained, inspired, and enlightened each week as Richard and Cindy share their passion for all things Statesville.
If you know of someone that would be perfect for our Discover Statesville Show, we encourage you to go to www.statesvillenc.com/contact-us to send us your or their information. Be sure to check out all the fun things to do here in Statesville, North Carolina.
---