Melodies of Life: The Musical Journey of N-Spire
---
Strap on your headphones and take a musical journey into the lives of Freddie Morrison and Nickey Mott two of the amazing people behind the band N-Spire. Get ready to be thrilled as Freddie recounts his first gig in the ninth grade, followed by his exploits with the world-touring band "Reggie Sadler Review." Listen to the rollercoaster of recording experiences and traveling adventures that make up the kaleidoscope of his story.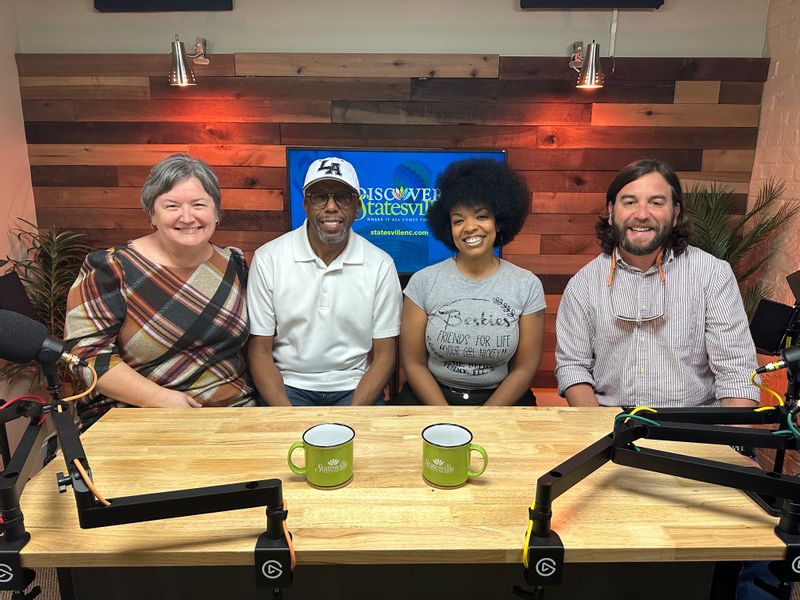 And it doesn't end there! Nickey Mott is ready to sing her tale as the first female addition to N-Spire, her musical roots deeply entrenched in her family history. This episode is a medley of soulful stories, as Freddie and Nickey come together to create harmonious music, transcending genres from jazz to funk to gospel and more. We also weave in the tale of Freddie's career with the City of Statesville and altruistic endeavors with Speak Life and Live. This is an episode that promises to elevate your spirits, broaden your musical horizons, and reaffirm your belief in the power of harmony.
Watch the Full Episode:
Listen to the Full Episode:
Discover Statesville - The Show
Discover Statesville - The Show is co-hosted by Community Advocates, Richard Griggs and Cindy Sutton. This weekly show brings you the pulse of Statesville, recording live at various spots throughout Statesville, and in partnership with So Media Studios. Join Richard and Cindy as they uncover the hidden gems and local treasures that make Statesville truly special.
From the top notch attractions and exciting events to the remarkable individuals who shape the community, Discover Statesville promises to leave no stone unturned. Hungry for a culinary adventure? Tune in for their delightful restaurant reviews where they will guide you the best places to eat in town.
Whether you are a resident or a visitor, this show is your ultimate guide to all things that make Statesville great. You're invited to come along on this immersive journey as Discover Statesville brings you closer to the heart of our vibrant town. Be prepared to be entertained, inspired, and enlightened each week as Richard and Cindy share their passion for all things Statesville.
If you know of someone that would be perfect for our Discover Statesville Show, we encourage you to go to www.statesvillenc.com/contact-us to send us your or their information. Be sure to check out all the fun things to do here in Statesville, North Carolina.
---