Dine. Shop. DISCOVER - Downtown Statesville, NC
---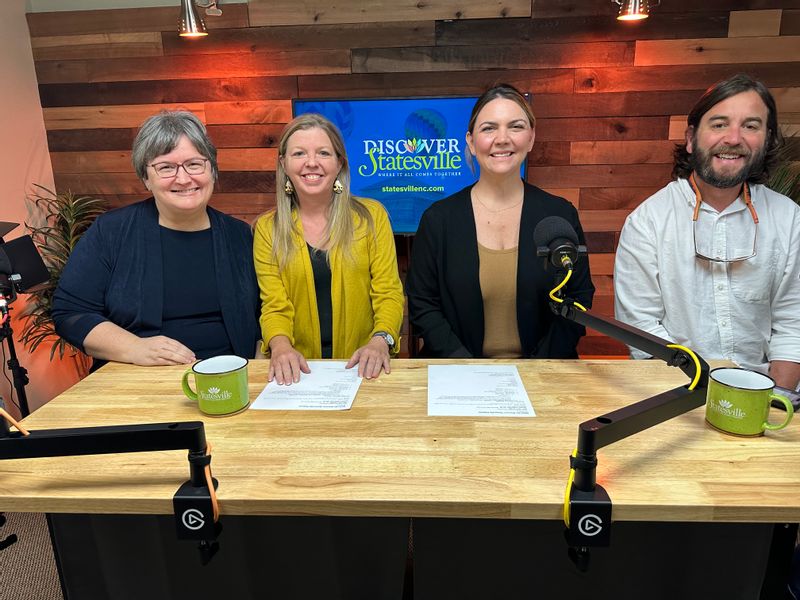 Imagine being transported to the heart of Statesville, surrounded by 18 eclectic restaurants, charming sweet treat shops, wine destinations, a brewery, and more. This episode brings you right there, as our insightful guests, Brittany Marlow and Liz Petree, from the Downtown Statesville Development Corporation (DSDC), give us a virtual tour of this vibrant town. We get to know the riveting work of DSDC, their quest for economic vitality and the high standards they maintain for the North Carolina Main Street program. Get ready to virtually taste the sweetness of the local shops and feel the energy of the bustling downtown environment.
The adventure doesn't stop there. We further navigate the remarkable events that the DSDC hosts, which range from the much-anticipated Pumpkin Fest and Friday After Five, to the intimate Wine Walks and Art Crawls. The Pumpkin Fest, in particular, is a journey of its own, with an amazing array of vendors, a car show, a kid zone and even a gripping after-party concert. We also explore the intriguing new Social District in Downtown Statesville, where you can enjoy a beverage while strolling around. The charm of Statesville's rich art scene, from the sculpture garden to the Cooper Street Banner Art Gallery, is impossible to resist. So, buckle up for this exhilarating journey into the heart of Statesville, as we uncover the tireless efforts of the DSDC to make it a must-visit destination.
Watch the Full Episode:
Listen to the Full Episode:
Discover Statesville - The Show
Discover Statesville - The Show is co-hosted by Community Advocates, Richard Griggs and Cindy Sutton. This weekly show brings you the pulse of Statesville, recording live at various spots throughout Statesville, and in partnership with So Media Studios. Join Richard and Cindy as they uncover the hidden gems and local treasures that make Statesville truly special.
From the top notch attractions and exciting events to the remarkable individuals who shape the community, Discover Statesville promises to leave no stone unturned. Hungry for a culinary adventure? Tune in for their delightful restaurant reviews where they will guide you the best places to eat in town.
Whether you are a resident or a visitor, this show is your ultimate guide to all things that make Statesville great. You're invited to come along on this immersive journey as Discover Statesville brings you closer to the heart of our vibrant town. Be prepared to be entertained, inspired, and enlightened each week as Richard and Cindy share their passion for all things Statesville.
If you know of someone that would be perfect for our Discover Statesville Show, we encourage you to go to www.statesvillenc.com/contact-us to send us your or their information. Be sure to check out all the fun things to do here in Statesville, North Carolina.
---