Adventures Aloft: Unveiling the Sport of Hot Air Ballooning
---
Get ready to be transported into the captivating world of competitive hot air ballooning with our guest, Drew Egerton. From his early introduction to the sport, Drew takes us through his journey of obtaining his pilot's license and navigating the thrilling world of balloon competitions. With an in-depth look at how pilots use wind directions to steer their balloons and nail the competitive tasks, including the legendary Gordon Bennett Memorial Task, you'll find yourself completely immersed in the sport.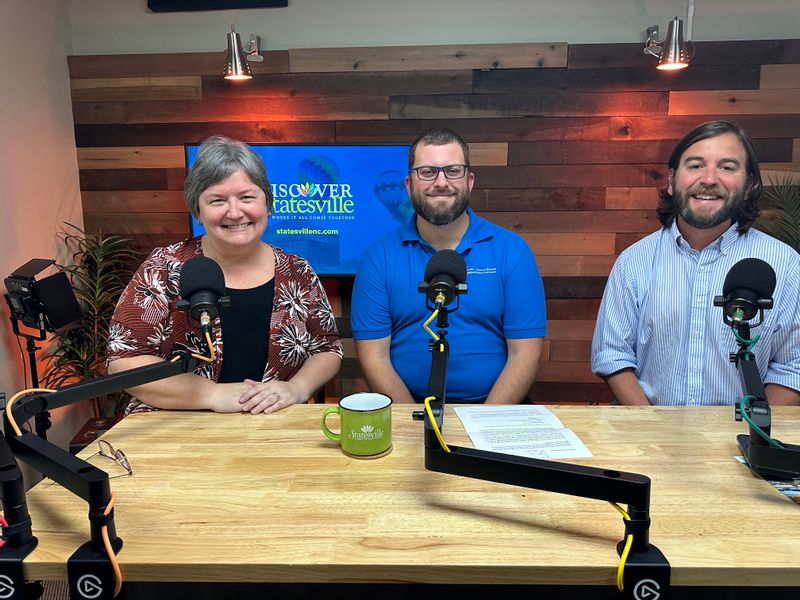 But this episode isn't just about balloons. Drew and his wife, Taylor, have their hearts anchored in the community around them. Having both their own licenses and balloons, they don't just compete- they make a difference. They're deeply involved in various charitable activities, including the upcoming Graze + Glow event at Equuvation: Therapy & Education, a therapy initiative involving horses designed to help children grappling with trauma. It's a testament to how passions can be harnessed not just for thrill, but for change.
Finally, we take a peek at the
48th annual Carolina BalloonFest,
an event that paints the sky with vibrant colors and houses enthusiasts from all corners. Don't worry if you're new to this, Drew shares invaluable tips for those looking to get into ballooning and earn their own pilot's licenses. We wrap up with an insight into Drew's blog about competitive hot air ballooning, where his love for this sport truly shines through. So buckle up for this episode of
Discover Statesville, NC
and let the winds of adventure take you on an unforgettable journey.
Watch the Full Episode:
Listen to the Full Episode:
Discover Statesville - The Show
Discover Statesville - The Show is co-hosted by Community Advocates, Richard Griggs and Cindy Sutton. This weekly show brings you the pulse of Statesville, recording live at various spots throughout Statesville, and in partnership with So Media Studios. Join Richard and Cindy as they uncover the hidden gems and local treasures that make Statesville truly special.
From the top notch attractions and exciting events to the remarkable individuals who shape the community, Discover Statesville promises to leave no stone unturned. Hungry for a culinary adventure? Tune in for their delightful restaurant reviews where they will guide you the best places to eat in town.
Whether you are a resident or a visitor, this show is your ultimate guide to all things that make Statesville great. You're invited to come along on this immersive journey as Discover Statesville brings you closer to the heart of our vibrant town. Be prepared to be entertained, inspired, and enlightened each week as Richard and Cindy share their passion for all things Statesville.
If you know of someone that would be perfect for our Discover Statesville Show, we encourage you to go to www.statesvillenc.com/contact-us to send us your or their information. Be sure to check out all the fun things to do here in Statesville, North Carolina.
---