Between Dogtoberfest and Sanctuary: A Day at Rescue Ranch
---
Meet Michelle Hepler, the Executive Director at Rescue Ranch in Statesville, North Carolina. This episode promises an engaging journey through the 87-acre sanctuary, home to 81 animal residents from 32 different species. Hear Michelle's passionate narrative that uncovers not only the current operations of the ranch but also its educational initiatives and future plans. Discover the ranch's role in promoting responsible pet ownership through a blend of private and guided tours, engaging educational programming, and delightful stories about the animals' unique personalities and behaviors.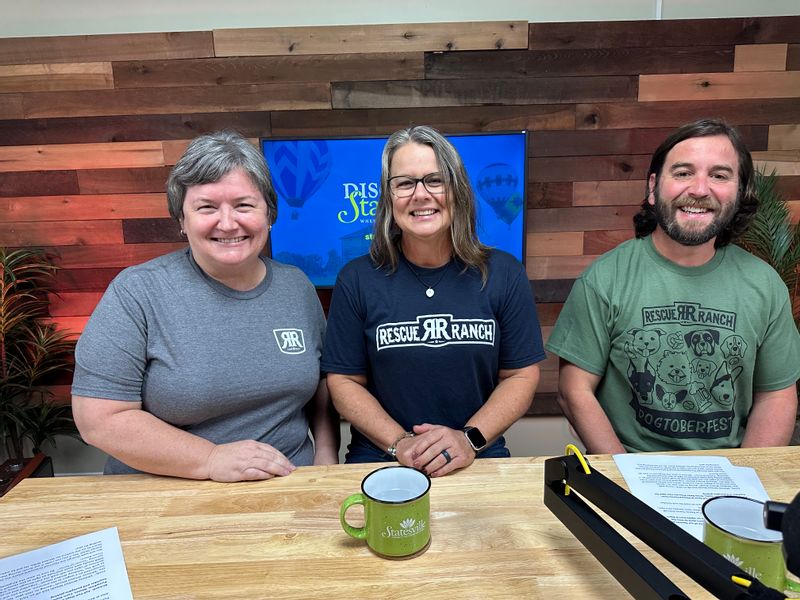 The excitement continues as we explore the Ranch's 10,000 square foot all-inclusive playground and hear about the upcoming Dogtoberfest – a family-friendly event complete with pumpkin painting, train rides, food trucks, and a dog costume contest.
Beyond the boundaries of Rescue Ranch, we share Michelle's wider community involvement, including her roles with the Rotary Farmers Market and the Statesville Convention and Visitors Bureau. Learn how she's helping shape the safety standards for Ropes, Challenge Courses, Aerial Adventure Parks and Ziplines on an international level.
Michelle's tireless dedication to her community shines through her every word, reminding us of the power of love, light, and commitment to making the world a better place. Listen in and be inspired.
Watch the Full Episode:
Listen to the Full Episode:
Discover Statesville - The Show
Discover Statesville - The Show is co-hosted by Community Advocates, Richard Griggs and Cindy Sutton. This weekly show brings you the pulse of Statesville, recording live at various spots throughout Statesville, and in partnership with So Media Studios. Join Richard and Cindy as they uncover the hidden gems and local treasures that make Statesville truly special.
From the top notch attractions and exciting events to the remarkable individuals who shape the community, Discover Statesville promises to leave no stone unturned. Hungry for a culinary adventure? Tune in for their delightful restaurant reviews where they will guide you the best places to eat in town.
Whether you are a resident or a visitor, this show is your ultimate guide to all things that make Statesville great. You're invited to come along on this immersive journey as Discover Statesville brings you closer to the heart of our vibrant town. Be prepared to be entertained, inspired, and enlightened each week as Richard and Cindy share their passion for all things Statesville.
If you know of someone that would be perfect for our Discover Statesville Show, we encourage you to go to www.statesvillenc.com/contact-us to send us your or their information. Be sure to check out all the fun things to do here in Statesville, North Carolina.
---