A Soiree of Healing: The Artistic Journey of Insomniacs
---
What if you could break free from a scarcity mindset and tap into a well of potential you never knew existed? Join us on a transformative journey as we engage in a profound conversation with Tevin Carr and Capra Harris, the dynamic duo behind the organization, Insomniacs. Dedicated to empowering minorities, they offer innovative programs that provide resources and tools to help them shine, both artistically and in business. With their commitment to social-emotional learning for the youth and their focus on fostering a sense of cultural relevance and pride, they are truly creating waves of change.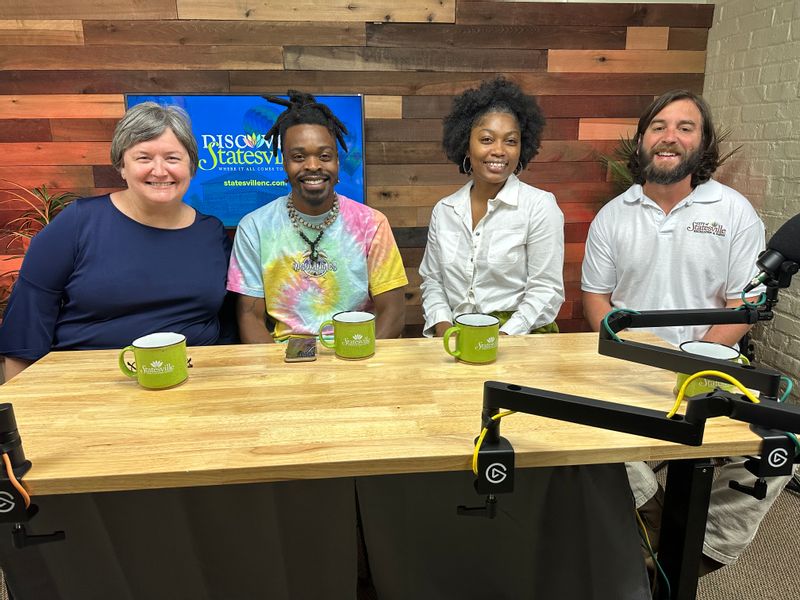 In partnership with the Iredell Arts Council, the Insomniacs are gearing up for their upcoming show, Girl Who Dat? where 8 local artists will showcase their talent. As they passionately discuss the importance of collaboration in their journey, Tevin and Capra also share their personal stories and how they have been able to build a vibrant artist community. Their initiatives are not just about providing access to stage lighting and sound, but also about building sustainable communities and promoting pride in one's cultural identity. Get ready to be inspired by their journey, their impact, and their vision for a more inclusive and vibrant artistic community.
Watch the Full Episode:
Listen to the Full Episode:
Discover Statesville - The Show
Discover Statesville - The Show is co-hosted by Community Advocates, Richard Griggs and Cindy Sutton. This weekly show brings you the pulse of Statesville, recording live at various spots throughout Statesville, and in partnership with So Media Studios. Join Richard and Cindy as they uncover the hidden gems and local treasures that make Statesville truly special.
From the top notch attractions and exciting events to the remarkable individuals who shape the community, Discover Statesville promises to leave no stone unturned. Hungry for a culinary adventure? Tune in for their delightful restaurant reviews where they will guide you the best places to eat in town.
Whether you are a resident or a visitor, this show is your ultimate guide to all things that make Statesville great. You're invited to come along on this immersive journey as Discover Statesville brings you closer to the heart of our vibrant town. Be prepared to be entertained, inspired, and enlightened each week as Richard and Cindy share their passion for all things Statesville.
If you know of someone that would be perfect for our Discover Statesville Show, we encourage you to go to www.statesvillenc.com/contact-us to send us your or their information. Be sure to check out all the fun things to do here in Statesville, North Carolina.
---