Statesville in Full Bloom: A September to Remember
---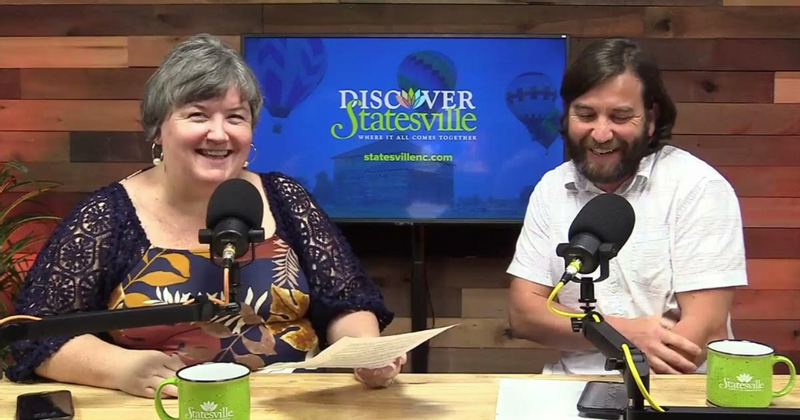 If you think there is nothing to do in Statesville, NC in September . . .
🍇 YOU PICK - Muscadines & Scuppernongs
(Hazy Red Vineyard, Cowan Farm and Vineyard, Grietje's Garden, R and R Grapes)
🎨 Fall Art Crawl - Downtown Statesville (09/15)
🦙 Alpaca Farm Days -Serenity at Stony Point (09/23 & 09/24)
🌈 Pride Parade - PFLAG Statesville (09/23)
🐕 Dog Day At The Pool - Statesville Recreation & Parks Department (09/23)
👩‍🌾 Systems Change Conference - Carolina Farm Trust (09/27 & 09/28)
🍽️ Farm To Table 'Dinner on W. Broad St' - Carolina Farm Trust (09/27)
🌽 Urban Soul on the Farm Dinner, VanHoy Farms Family Campground - Carolina Farm Trust (09/28)
🎶 Carolina Jubilee - Carolina Farm Trust (09/28 & 09/29)
👻 Midway Wicked Woods kicks off at Midway Campground Resort (09/29)
🪖Fall Living History Day - Fort Dobbs State Historic Site (09/30)
🚔 Statesville Police Department Statesville National Night Out (10/3)

𝑽𝒊𝒆𝒘 𝒂𝒍𝒍 𝒕𝒉𝒆 𝒅𝒆𝒕𝒂𝒊𝒍𝒔 𝒇𝒐𝒓 𝒕𝒉𝒆𝒔𝒆 + 𝒂𝒍𝒍 𝒖𝒑𝒄𝒐𝒎𝒊𝒏𝒈 𝒆𝒗𝒆𝒏𝒕𝒔 𝒊𝒏 𝑺𝒕𝒂𝒕𝒆𝒔𝒗𝒊𝒍𝒍𝒆, 𝑵𝑪 𝒆𝒗𝒆𝒏𝒕𝒔 𝒉𝒆𝒓𝒆: https://bit.ly/3Qv1pj7
𝑻𝒉𝒆 𝑫𝒊𝒔𝒄𝒐𝒗𝒆𝒓 𝑺𝒕𝒂𝒕𝒆𝒔𝒗𝒊𝒍𝒍𝒆, 𝑵𝑪 𝑪𝒐𝒎𝒎𝒖𝒏𝒊𝒕𝒚 𝑪𝒂𝒍𝒆𝒏𝒅𝒂𝒓 𝒊𝒔 𝑫𝑹𝑰𝑽𝑬𝑵 𝑩𝒚 Randy Marion Statesville!
Watch the Full Episode:
Listen to the Full Episode:
Discover Statesville - The Show
Discover Statesville - The Show is co-hosted by Community Advocates, Richard Griggs and Cindy Sutton. This weekly show brings you the pulse of Statesville, recording live at various spots throughout Statesville, and in partnership with So Media Studios. Join Richard and Cindy as they uncover the hidden gems and local treasures that make Statesville truly special.
From the top notch attractions and exciting events to the remarkable individuals who shape the community, Discover Statesville promises to leave no stone unturned. Hungry for a culinary adventure? Tune in for their delightful restaurant reviews where they will guide you the best places to eat in town.
Whether you are a resident or a visitor, this show is your ultimate guide to all things that make Statesville great. You're invited to come along on this immersive journey as Discover Statesville brings you closer to the heart of our vibrant town. Be prepared to be entertained, inspired, and enlightened each week as Richard and Cindy share their passion for all things Statesville.
If you know of someone that would be perfect for our Discover Statesville Show, we encourage you to go to www.statesvillenc.com/contact-us to send us your or their information. Be sure to check out all the fun things to do here in Statesville, North Carolina.
---