A Savory Tale: The Carolina Foodie's Adventures in Statesville
---
From a humble beginning amidst the pandemic to becoming a beloved figure in the foodie community, Wes Hawn - The Carolina Foodie joins us in a delightful conversation about his culinary adventures. Have you ever wondered about the secret ingredient to becoming a popular food influencer? Wes's journey unfolds a captivating tale that begins with summer travels around the United States with his grandparents and his love affair with local cuisines and diners. His visit to Delaney's Sports Bar in charming downtown Statesville is just the beginning of many enticing food stories that Wes will share.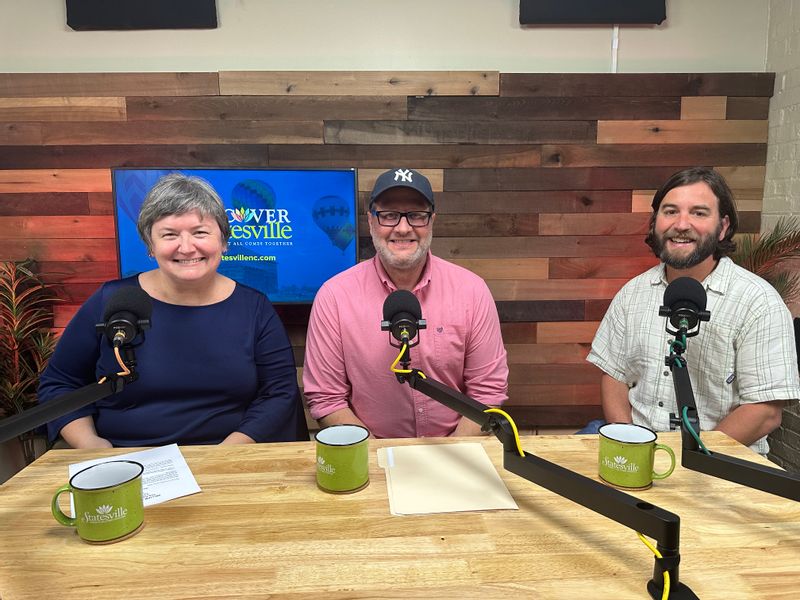 This episode is a feast for your ears, filled with delectable experiences and humorous anecdotes. Wes's love for food isn't just about indulging in diverse cuisines, but also engaging in funny conversations with the staff, like the one he had while ordering spicy Thai food. We unravel the vibrant sense of community in Statesville, discussing the Full Bloom Film Festival and how local businesses have gained a lot of fans. Wes even suggests a delightful idea of inviting podcast guests with a dish and a story to share, ensuring there are plenty of flavors and stories yet to come.
Wrapping up our mouth-watering chat, we express our appreciation for the Full Bloom Film Festival happening THIS WEEKEND in Downtown Statesville!
Wes's takeaway from his foodie journey is his belief that everyone has a story to share and that food is the universal language that unites us all. Come join us as we uncover hidden gems, embark on culinary adventures, and discover the unique, heartwarming stories in Statesville. The enticing aroma of Wes's foodie adventures lingers, leaving us eager for the next episode where we continue to discover the magic of Statesville.
Watch the Full Episode:
Listen to the Full Episode:
Discover Statesville - The Show
Discover Statesville - The Show is co-hosted by Community Advocates, Richard Griggs and Cindy Sutton. This weekly show brings you the pulse of Statesville, recording live at various spots throughout Statesville, and in partnership with So Media Studios. Join Richard and Cindy as they uncover the hidden gems and local treasures that make Statesville truly special.
From the top notch attractions and exciting events to the remarkable individuals who shape the community, Discover Statesville promises to leave no stone unturned. Hungry for a culinary adventure? Tune in for their delightful restaurant reviews where they will guide you the best places to eat in town.
Whether you are a resident or a visitor, this show is your ultimate guide to all things that make Statesville great. You're invited to come along on this immersive journey as Discover Statesville brings you closer to the heart of our vibrant town. Be prepared to be entertained, inspired, and enlightened each week as Richard and Cindy share their passion for all things Statesville.
If you know of someone that would be perfect for our Discover Statesville Show, we encourage you to go to www.statesvillenc.com/contact-us to send us your or their information. Be sure to check out all the fun things to do here in Statesville, North Carolina.
---