Pedaling through Statesville, NC - A Biking Adventure
---
Ever been to First Flight Bicycles in Statesville, North Carolina? If not, buckle up as we take a journey with Wes Davidson, the passionate soul behind the store. He spins a charming tale of his love for biking, right from his high school days to now creating a hub for bike enthusiasts. He unravels the magic of biking in Statesville – a world where exploration and camaraderie intertwine. Whether you are an ardent cyclist or an amateur, Wes's world of biking throws open opportunities to discover new trails, taste local culinary delights, or engage in exciting tourism activities.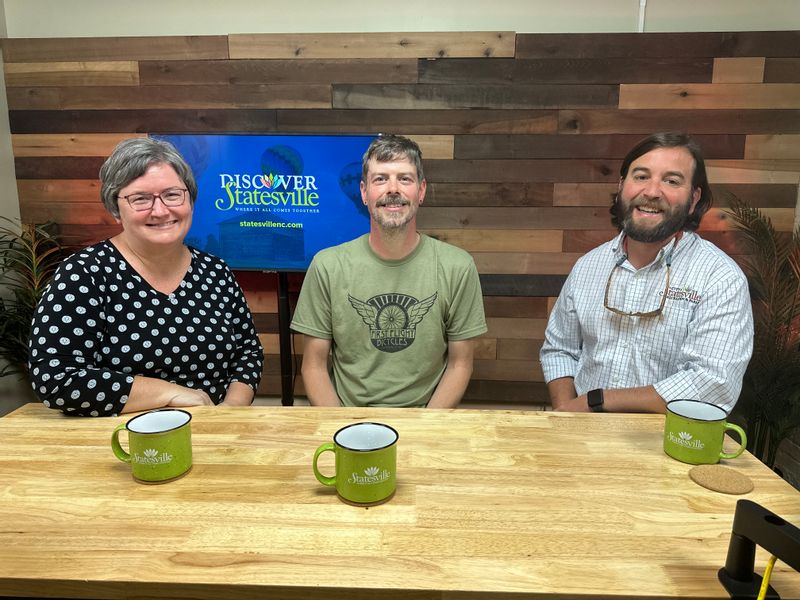 In the second part, we gear up to venture off the beaten path into the world of gravel and electric biking. Wes opens up about the challenges of restocking his shop post-pandemic and his role in organizing the Love Valley Roubaix , a unique blend of gravel and tarmac cycling event. He offers a tantalizing peek into the scenic countryside that awaits cyclists in Statesville. The conversation takes a deeper turn as we explore Wes's commitment to trail-building and community engagement. We talk about his role in the County Parks and Rec advisory committee and his partnership with the Tar Hill Trail Blazers. Be prepared to get inspired as we delve into the behind-the-scenes efforts that go into creating biking trails. All in all, this episode is a must-listen for biking enthusiasts and those who enjoy the great outdoors!

Watch the Full Episode:
Listen to the Full Episode:
Read the Full Episode Transcript:
Discover Statesville - The Show
Discover Statesville - The Show is co-hosted by Community Advocates, Richard Griggs and Cindy Sutton. This weekly show brings you the pulse of Statesville, recording live at various spots throughout Statesville, and in partnership with So Media Studios. Join Richard and Cindy as they uncover the hidden gems and local treasures that make Statesville truly special.
From the top notch attractions and exciting events to the remarkable individuals who shape the community, Discover Statesville promises to leave no stone unturned. Hungry for a culinary adventure? Tune in for their delightful restaurant reviews where they will guide you the best places to eat in town.
Whether you are a resident or a visitor, this show is your ultimate guide to all things that make Statesville great. You're invited to come along on this immersive journey as Discover Statesville brings you closer to the heart of our vibrant town. Be prepared to be entertained, inspired, and enlightened each week as Richard and Cindy share their passion for all things Statesville.
If you know of someone that would be perfect for our Discover Statesville Show, we encourage you to go to www.statesvillenc.com/contact-us to send us your or their information. Be sure to check out all the fun things to do here in Statesville, North Carolina.
---