You Can BEE A Star! Full Bloom Film Festival in Statesville, NC
---
Join us as we unmask the heart of Statesville with our esteemed guest, Charlie Ash, an unwavering advocate for the community. Charlie is the chief compliance and administrative officer for Hospice of Iredell County as well as the Board Chair of the Full Bloom Film Festival.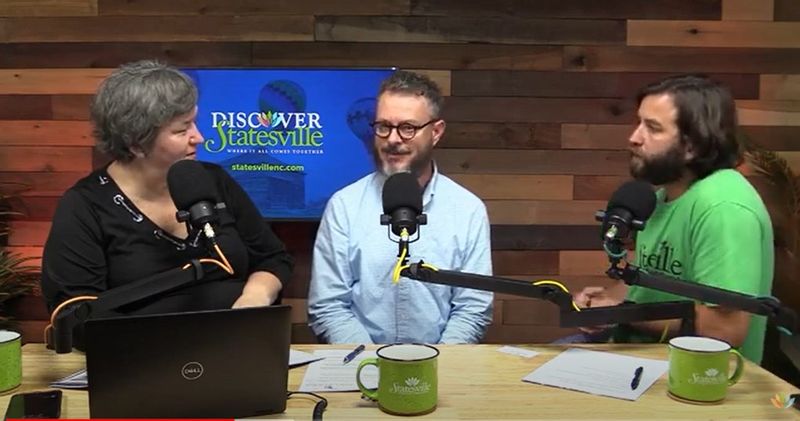 Prepare to be transported to the vibrant atmosphere of the Full Bloom Film Festival, an annual celebration of storytelling that has been blossoming in Statesville since 2015. As Charlie details the intricate process behind selecting films from all over the globe for the festival, you'll almost feel the anticipation and excitement that surrounds this cherished event. But that's not all; listen in, as we unveil the exhilarating experience of transforming ordinary spaces into pop-up cinemas, the unique VIP experience that awaits at the festival, and the ambitious new film series poised to invigorate filmmaking within the community year-round. This episode is a testament to the power of community, compassion and compelling narratives, and you don't want to miss it.
Learn more about the Full Bloom Film Festival here.
Watch the Full Episode:
Listen to the Full Episode:
Read the Full Episode Transcript:
Discover Statesville - The Show
Discover Statesville - The Show is co-hosted by Community Advocates, Richard Griggs and Cindy Sutton. This weekly show brings you the pulse of Statesville, recording live at various spots throughout Statesville, and in partnership with So Media Studios. Join Richard and Cindy as they uncover the hidden gems and local treasures that make Statesville truly special.
From the top notch attractions and exciting events to the remarkable individuals who shape the community, Discover Statesville promises to leave no stone unturned. Hungry for a culinary adventure? Tune in for their delightful restaurant reviews where they will guide you the best places to eat in town.
Whether you are a resident or a visitor, this show is your ultimate guide to all things that make Statesville great. You're invited to come along on this immersive journey as Discover Statesville brings you closer to the heart of our vibrant town. Be prepared to be entertained, inspired, and enlightened each week as Richard and Cindy share their passion for all things Statesville.
If you know of someone that would be perfect for our Discover Statesville Show, we encourage you to go to www.statesvillenc.com/contact-us to send us your or their information. Be sure to check out all the fun things to do here in Statesville, North Carolina.
---