Welcome to 'DISCOVER Statesville - The Show
---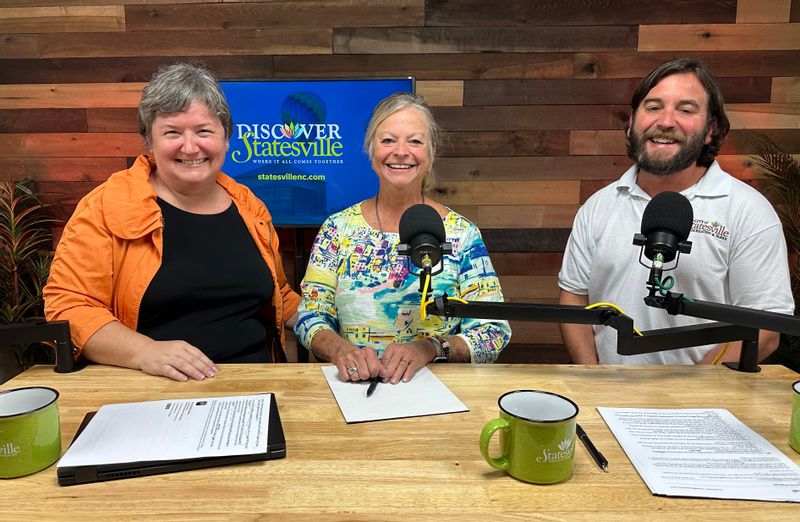 Greetings, fellow adventurers! We are thrilled to introduce you to an exciting new community show that will take you on an enchanting journey through the heart of one of North Carolina's most captivating towns - Statesville. Buckle up and get ready to explore the wonders of this charming locale, as we introduce you to "Discover Statesville."
Co-hosted by passionate community advocates, Richard Griggs and Cindy Sutton, "Discover Statesville" is a weekly show that captures the pulse of this unique town. The show is brought to you in partnership with Sow Media studios, ensuring high-quality production that will leave you wanting to experience Statesville firsthand.
So, what can you expect from "Discover Statesville"?
Richard and Cindy are on a mission to uncover the hidden gems and local treasures that make Statesville truly special. From the town's top-notch attractions and thrilling events to the remarkable individuals who shape the community, they promise to leave no stone unturned.
Are you a foodie at heart? Get ready to salivate over their delightful restaurant reviews, where they will guide you to the best places to eat in town. Statesville's culinary scene is rich and diverse, and Richard and Cindy are here to be your ultimate foodie guides.
Whether you're a long-time resident or a curious visitor, "Discover Statesville" is your go-to source for all the things that make this town great. Expect insider tips, exclusive interviews, and behind-the-scenes peeks into the vibrant life of Statesville.
But that's not all! As a bonus, the show will also feature captivating stories of the town's history, highlighting its growth and evolution over the years. From historical landmarks to contemporary art scenes, this podcast promises to bring you closer to the soul of Statesville.
We know you'll be eager to join Richard and Cindy on this immersive journey, and that's why we're excited to offer you an exclusive opportunity.
How Do You Tune In? We're glad you asked!!
By subscribing to our newsletter via www.statesvillenc.com, you'll receive the show right in your inbox every Thursday. No need to worry about missing an episode - we'll make sure you stay up-to-date with the latest in Statesville's discoveries.
Whether you're seeking inspiration, entertainment, or just a delightful escape, "Discover Statesville" will deliver all that and more. Join us as we celebrate the beauty and vitality of this charming town. From its warm-hearted residents to its picturesque landscapes, Statesville is a true North Carolina gem, waiting to be explored.
TUNE In August 10, 2023 at 2pm as we talk with Kristie Darling, President - Big OH! Balloons
Mark your calendars and get ready for an adventure like no other. Thank you for embarking on this journey with us. Together, let's uncover the magic of Statesville!