The Earnest Choice for Tree Service & Landscaping
---
"I've always loved being outdoors…I was a lineman with Energy United for ten years...that's a lot of outdoors! I started doing tree work part-time, and for about five years, I just kept getting too busy. I always wanted to own my own company, and I prayed long and hard when I decided to go full-time…then I felt peace about it…like this is what I was supposed to be doing. And, here I am," says Brandon Earnest about his ten-year-old tree service business. "I've always loved when a tree falls perfectly in place, and I still do."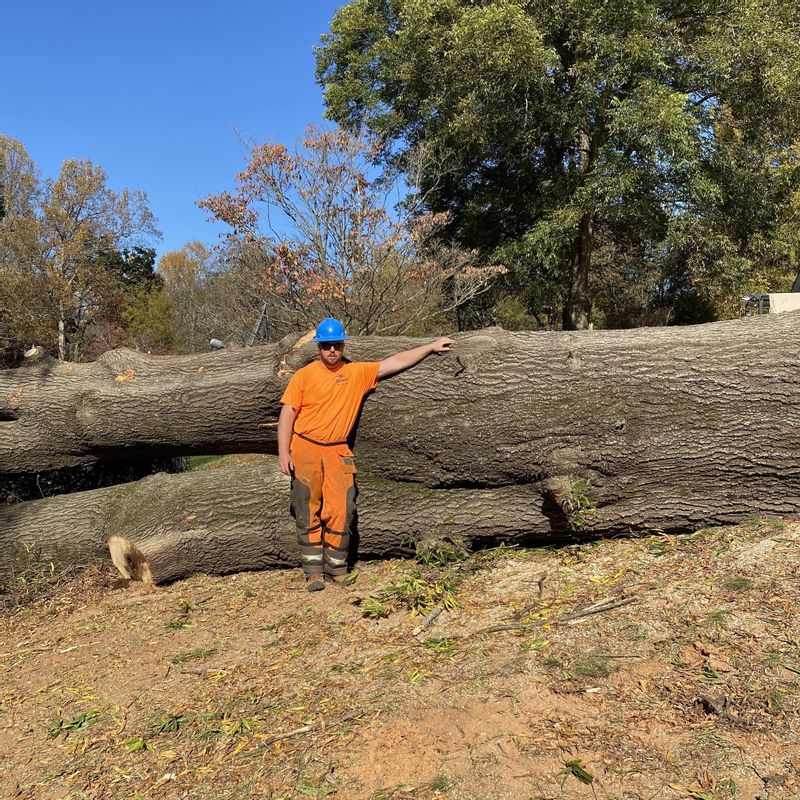 WHAT IS EARNEST TREE SERVICE?
Starting up a full-time tree service sounds like a lot of work, and Brandon isn't afraid of hard work, as his career experience shows. Linemen work harder and in more extreme conditions than most anyone out there, and tree trimming, tree removal and tree emergencies, stump grinding, and the proper care and feeding our precious trees takes knowledge, expensive equipment, hardy manpower, and most of all, experience and skill. Brandon has all these attributes, in spades.
"We do some general landscaping projects but that's not our bread and butter," Brandon explained. "Most of our work is taking care of trees…from planting new trees, trimming trees when they have been damaged by wind or age, protecting them with cabling to keep branches intact, trimming or removing trees that pose a hazard or have grown too close to a structure, or when the landowner simply wants them gone. I work closely with homeowners to help them find solutions and decide what's the best way to keep their trees healthy, and to know if, when, and how to remove unhealthy or unwanted trees. Honestly, I love the challenge in every case but especially when a difficult situation presents itself…we have to get it right the first time! To me, that's what I love most about this work…it's not only a physical challenge, but a mental one, too. I call it 'controlled chaos'."
WHAT IT TAKES
"Most days I really do love being my own boss, and I've learned over the years that certain aspects of being an entrepreneur are critical. I try to stay focused on the important things, like how I manage each day with my employees and my customers—I sure can't do this alone! Customer service is right up there with safety, integrity, and quality workmanship." Brandon makes certain that his team leaves each job site better than they found it and continually talks with the landowner to make sure their project is going as expected, or better. He offers free estimates so customers know what his best advice is, what the work will cost, and how long it will take. He's up at 5 'clock and on the job by 7:30. "I don't see myself just sitting around…I love working."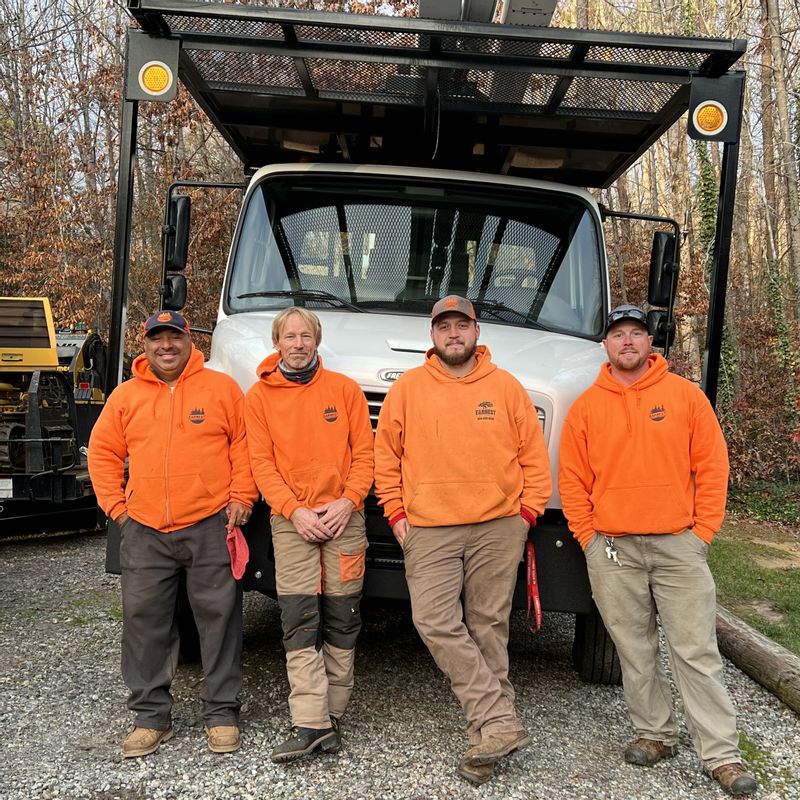 FAITH, FAMILY, COMMUNITY
"What's most important to me is for folks to know I'm a Christian and I love God," Brandon says. "To know and serve Jesus is my pathway to heaven. I've lived in this community all my life…I'm a 2005 North Iredell grad…and I am very grateful that my wife, Melissa, and I can raise our two boys here in Statesville, that our business is supported by Statesville, Iredell, and our surrounding counties. We feel we provide our greater community with an important service, and we're blessed by our customers every day.
Brandon and Melissa's sons take after their dad…they love the outdoors, too. Brady, 11 and Chase 8, both love Jesus and are active in sports. "We all like fishing and swimming, hiking in the mountains, and simply enjoying God's creation," Brandon shared. Our dogs, Beau and Bailey, love it all!" Brandon said with a smile. "We live and work here…community is important to us. We love serving our church, Eufola Baptist, and our neighbors whenever we can."
My best advice to tree lovers? "Don't pile mulch all around the base of your trees. Don't drive nails in 'em, and stay away from Bradford pears. And, if you need more info…please, just call."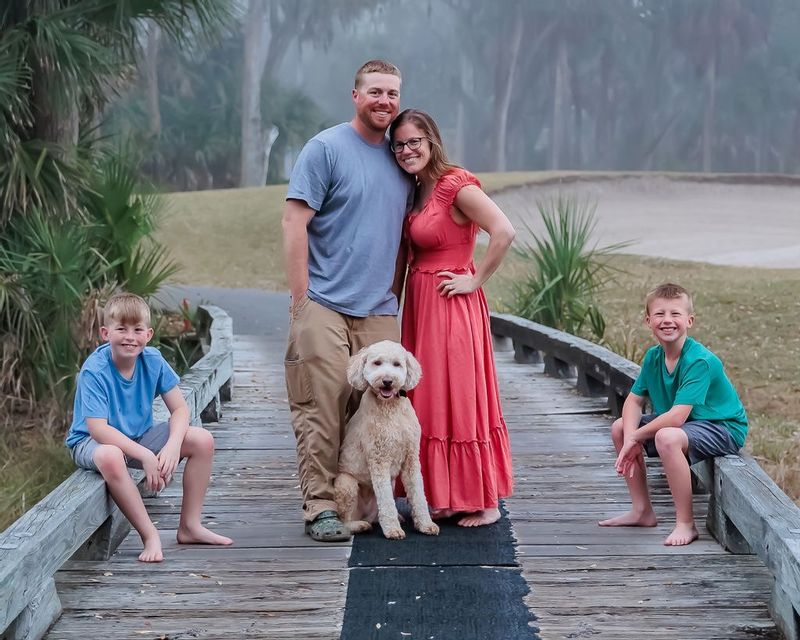 Connect with this team:
Earnest Tree Service and Landscaping can trim, treat and remove trees on your residential or commercial property. They also offer stump grinding services to eliminate safety hazards on your land.
Their estimates are FREE. They are also trusted for emergency tree services, which are offered 24/7.
www.earnesttreeservice.com or 704-682-3355
---