Pla Mor Lanes
---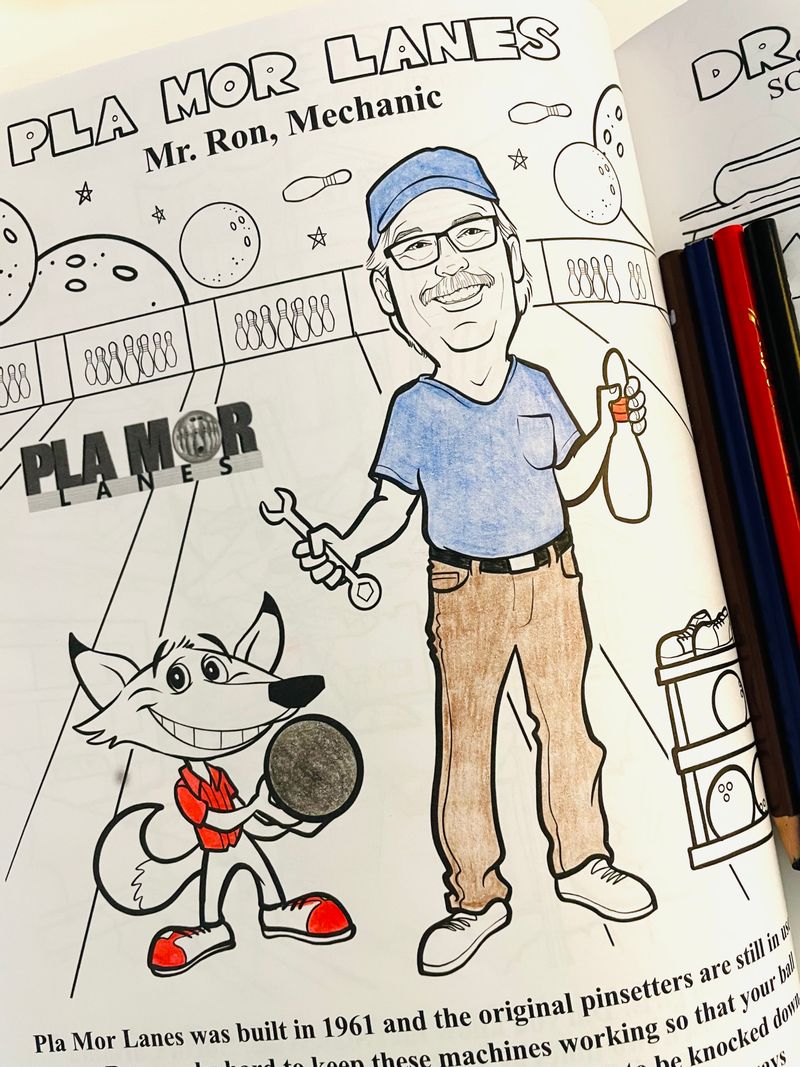 Pla Mor Lanes was built in 1961 and the original pinsetters are still in use today. Ron works hard to keep these machines working so that your ball comes back quickly and your pins are always ready to be knocked down. He loves to work with kids when they come in to bowl and is always handing out shoes and jokes to kids and families when they come to visit.


Their facility boasts 24 non-smoking, family-friendly lanes for everyone to enjoy.  Lightweight balls and bumpers on all lanes keep the sport fun for little ones as well.  The state-of-the-art BES X Bowler Entertainment System provides tons of ways to play, from traditional games to shorter format games that kids and adults love!
We invite YOU to download the Pla Mor Lanes coloring page and submit using the form below so we can add it to our gallery and feature on our social media channels.