Creative Talent in Abundance
---
Meet Nan Miller Johnson - NMJDesigns, Inc.
Article by Kristie Darling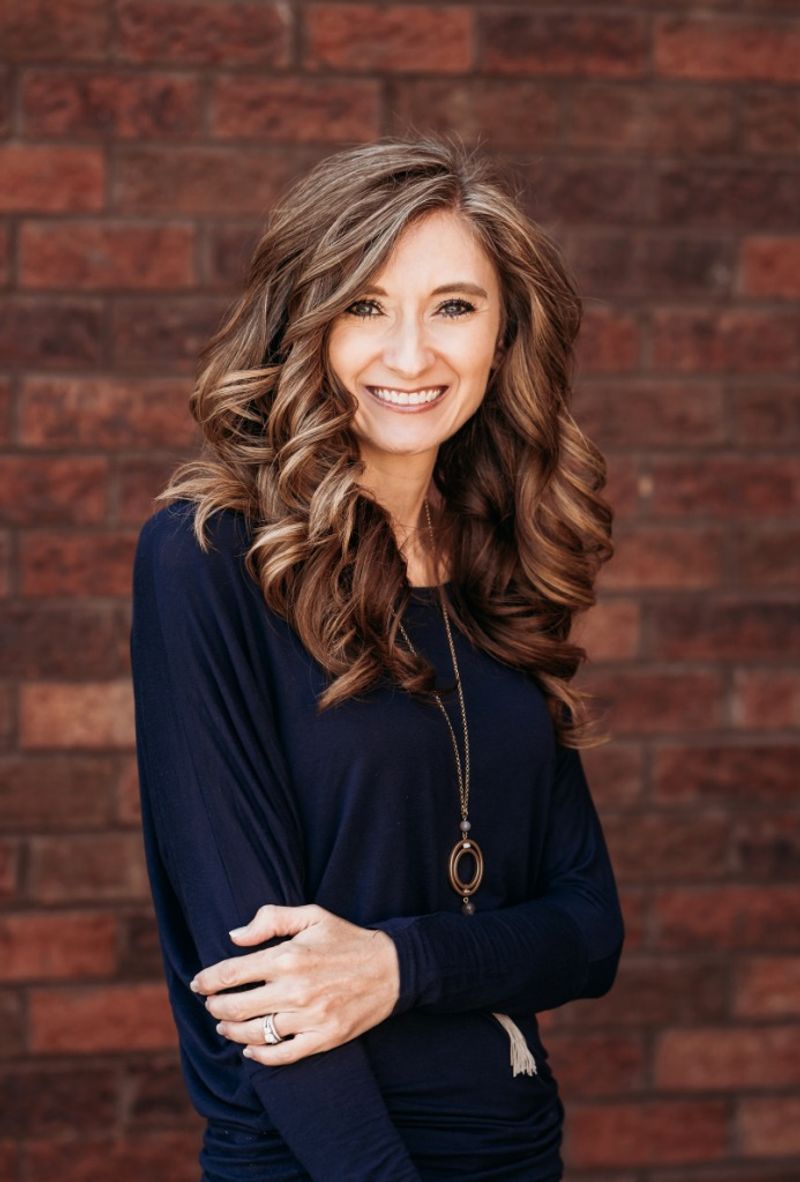 Statesvillians sometimes make their homes here and establish successful businesses here in our friendly town, and with lots of hard work, dedication, and energy, they spread their talents throughout the country and beyond. Nan Miller Johnson is one such local woman.
Nan is a commercial interior designer and owner of NMJDesigns, Inc. in Statesville, with 20+ years of experience in interior design, whose mark is seen in Fortune 500 and high-profile companies that span the US. Nan's design work can be found in our local Banner Drug and companies up and down the East Coast and beyond, with numerous commercial office and hospitality spaces, multi-family residences, and restaurant designs in between. Her resume includes names you will recognize, Snyder's-Lance Corporation, Trane Technologies, Ingersoll Rand, Collins Aerospace, United Technologies, Kannapolis Intimidators Baseball Stadium, USA Baseball, the Town of Cary, and many more. "My motto has always been, whatever you do, work hard at it with all your heart," Nan said. And it shows: Nan has designed several LEED-certified projects—her team's work on the regional Ingersoll Rand offices won a Talking Walls Award from the U.S. Green Building Council.
A Home-Grown Talent
Nan graduated from Statesville High School in 1996, and she remembered how, for years, Annette Hill wanted her to take her art class. "She saw something in me, so I took my first art class with her." Toward the end of the class year, Ms. Hill entered her work in an art exhibit, but did not tell her about it.  When the exhibit day came, her parents asked her to dress up for a surprise.  "We went to the exhibit where I discovered my art had won a ribbon," Nan said. And that was the beginning of her love for art and design. 
After graduating from Meredith College, with a major in Interior Design and minor in Art, Nan set out on a career path that took her to Charlotte where she worked as a junior studio designer with Omni Architecture. She laughed that her place on Meredith's collegiate volleyball team more than likely aided in her hiring—Omni had a competitive league and she fit the bill.
Soon after, Nan earned her Interior Design certification from NCIDQ, which demonstrated her knowledge of design principles, of codes to protect the public, and of ethical practices.  Her main objective has been to use her skills and experience to help clients reach their design goals, including LEED, the gold standard in the construction industry that ensures buildings have been designed, built, and maintained using green building and energy efficiency best practices.
During Nan's tenure in Charlotte, she built relationships with clients, brokers, contractors, architects, and designers.  "This experience helped shape me into the designer I am today."  At a crossroads in her career, Nan's husband, Danny Johnson, was one of her biggest cheerleaders and encouraged her to start her own business.  "You can do this!" he told her. So, Nan started her own office in their Statesville home—her new office is now in the dining room—and business took off! "I tell clients that I have-laptop-will-travel."
Nan said, "I'd met designer Carrie Frye in 2008, and we began working together. She's an interior design legend.  She was, and still is, my mentor, partner, and friend.  We continue to work together on many projects – if I get a project, she works for me; if she gets a project, I work for her. Together, we do corporate, restaurant, and hospitality design."
Nan said her bread and butter is corporate office design. She is thankful that they are now well known in this region and don't have to market for new projects. "We're thankful for our good reputation," Nan shared.
A New Designation
Because Nan is a registered interior designer (RID) and is NCIDQ certified, recent changes to the standards specify that in certain circumstances, she can now create her design drawings without an architect's seal. She follows all building codes to ensure that public health and safety considerations are included in her designs. "For example, to meet the codes and regulations I specify fire-rated fabrics, finishes, furniture and building materials," Nan explained. "There are lots of integrated parts to a building's design."
Statesville Roots - Sharing The Love
"I was born and raised in Statesville, and my parents still live here," Nan continued. "I'm on the building committee at First Baptist Church, and I'm able to help with some needs there, like contacts for materials and labor. I am honored to help."
Melinda Childress, owner of Banner Drugs, was very pleased working with Nan. "She helped me with design ideas when I remodeled the Forest Heights pharmacy and again at the Greenbriar location," Melinda shared. "She coordinated with our contractor, GL Wilson, and designed cabinets in the pharmacy, did the lighting and color design in the grill. Nan and I were neighbors, and we've known each other since Statesville High days…we were in Statesville Community Choir together. I love how Nan's design talents have carried her so far, so successfully. She's fun to work with, too."
Nan wants to encourage young women to think bigger. "I used to say I'd never own my own business.  I didn't have a lot of confidence, but I've learned through experience and the support of family that I can do more than what I used to think I could," Nan said. "Carrie and I bring in student interns during the summer. They shadow us and laugh when we finish each other's sentences. They see how successful women can be when they work together to get things done. But, when you work for yourself, you own the good and the goofs, so we work hard every day to learn more, get better, and grow."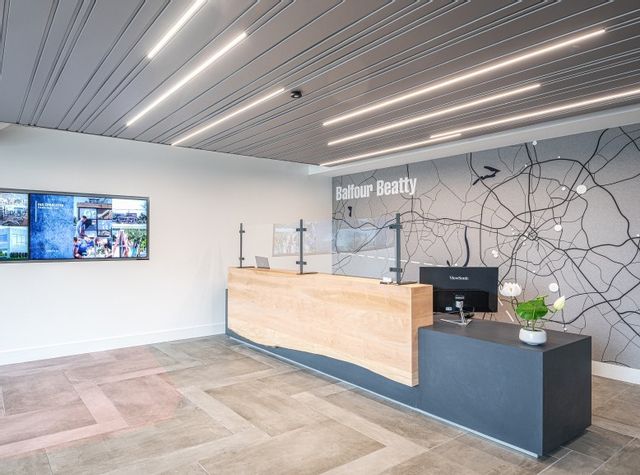 That positive approach continues to lead Nan to great clients. A long-time relationship with Charlotte contractor Balfour Beatty, a multifaceted international company focusing in the U.S. on general contracting services, allowed her the opportunity to design their new Charlotte office. Working with Hunt Werner, senior director of business acquisition at Balfour Beatty U.S., and Redline Design Group, "I created the space-planning and design drawings with specifications for lighting, millwork, fixtures, and furniture for their two floors. It was a wonderful experience to be able to create right alongside your builder," Nan said.
Hunt said, "I've spent over a decade working with Nan and have seen time and time again how she consistently goes above and beyond to ensure team success. By offering creative solutions and budget- conscious choices, she ensures accuracy and quality, exceeding client vision and expectations." 
In closing, Nan added, "What I love about this work is how every day is different—there is always a new challenge. I love to see what I've put on paper come to life. That "aha moment" when my client sees the finished project is exhilarating!"