Discover Yourself And Your Purpose Will Follow
---
Meet Salem Haire, Owner - Meraki Mentality
by Kristie Darling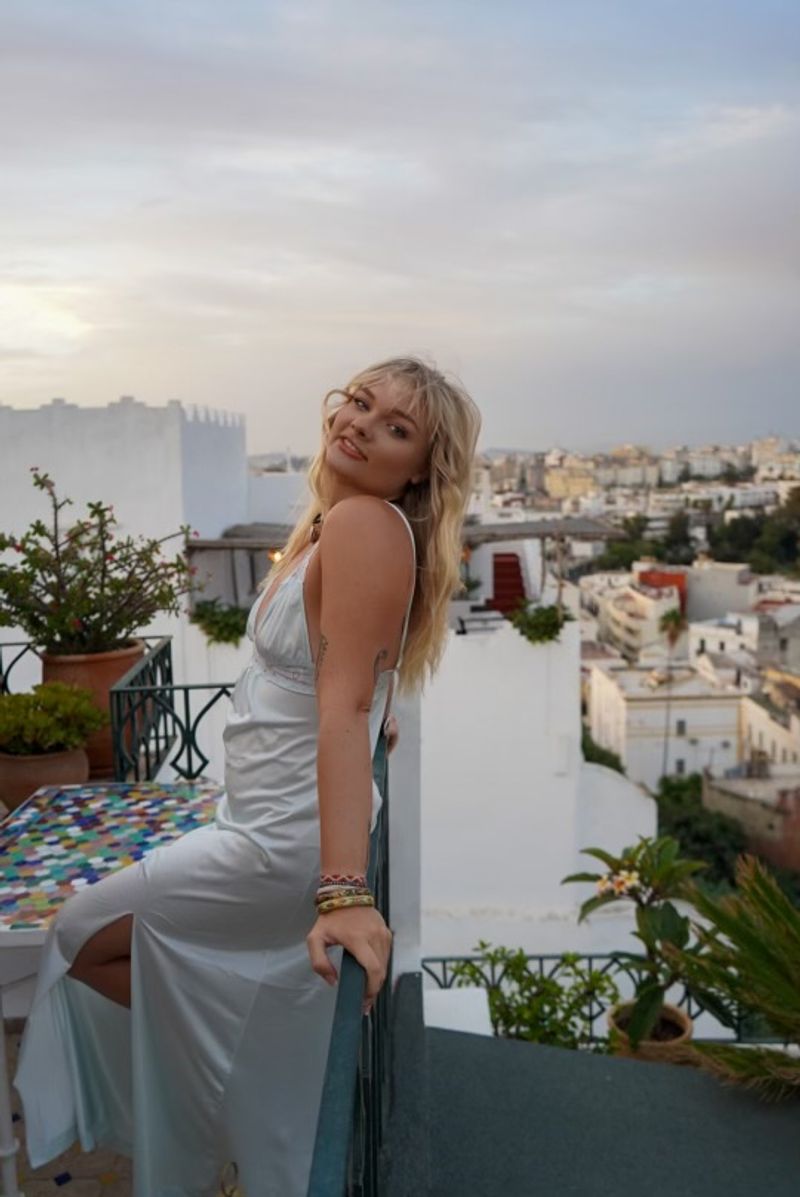 Meraki \merak-ee \ 1. Doing something with soul, creativity, love, and passion. 2. Putting yourself into whatever you are doing.
Salem Haire is a woman on a mission. She's making her dreams happen her own way, following her own heart. "People who care about helping the planet appreciate my brand," she said. "I'm passionate about protecting our environment, and I've discovered that, as I've been building my fashion business, I can find ways to do just that." Indeed, Salem has researched sustainable best practices as a fashion designer, an on-line influencer, and retailer for several years now. The methods she has incorporated into the designing, sourcing, manufacturing, packaging, shipping, and recycling her products comprises a list that any small business could learn from…and she's willing to share!

A Fashion Brand For The Planet Today
Meraki Mentality launched online on June 30, 2022, with pre-orders ramping things up first. After literally years preparing, planning, and focusing, Salem's line of fashion (swimwear, tees, jewelry……) showcases her comfortable, fun, and affordable clothing and accessories. Her original designs are made of sustainable fabrics and handsewn at Tials Studio, a woman-owned, ethically managed fashion manufacturer in Bali that produces '…high quality products, provides equal job opportunities in Bali, and supports ethical, sustainable fashion worldwide.'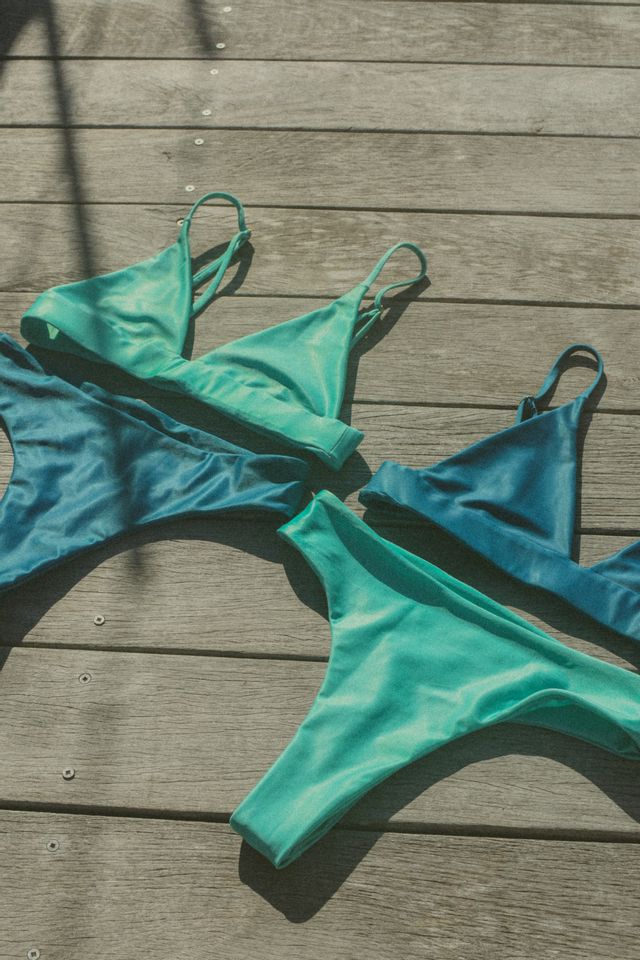 "I searched for over a month to find a manufacturer with values that align with mine," Salem shared. "It's critical to me that my work supports other women, and that together we can all make a positive difference, as small enterprises and individuals, to keep our world clean and sustainable." Tials' team of designers, pattern makers, sewers, cutters, and artisans oversee production—from start to finish—and the company also supports and guides start-up businesses like Salem's as they learn the ropes and get going. "They guided me through the how-to learning curve of getting started, and now we're into production. They continue to support Meraki and me."
The process is pretty straight-forward…Salem designs clothes on her tablet, sends illustrations and ideas to Tials for fine-tuning, and once everything is decided on, the changes (can we make it a reversible bottom?) fabrics, and colors—Salem gets finished samples back to approve. The order is placed, and then it's just waiting for the goodies to arrive. "That's where's I'm at now, with my first collection ready to go up any day now!" Salem said with a smile.
A Little Back Story
Salem was a junior at North Iredell High School when, "I started a life-style blog. I love writing, photography, and making handmade things…I grew up sewing all the time." Back then, and into college at Georgia Southern University, Salem continued to make things and sell them online. She started with jewelry and over time her designs included tee shirts, bathing suits, dresses, casual wear. She was working at a bakery, too, and realized that selling her stuff online was too much for one person. "I phased out online selling because I wanted to move to Hawaii…I spent six months in Oahu soaking up the tropics, getting design ideas, and planning how I could build my brand, how I could expand and do more, how I could grow it," Salem explained. "Being in Hawaii also affirmed in so many ways for me that my business had to be environmentally friendly, a teaching model for others. There was no other way to be."
Making It Earth Friendly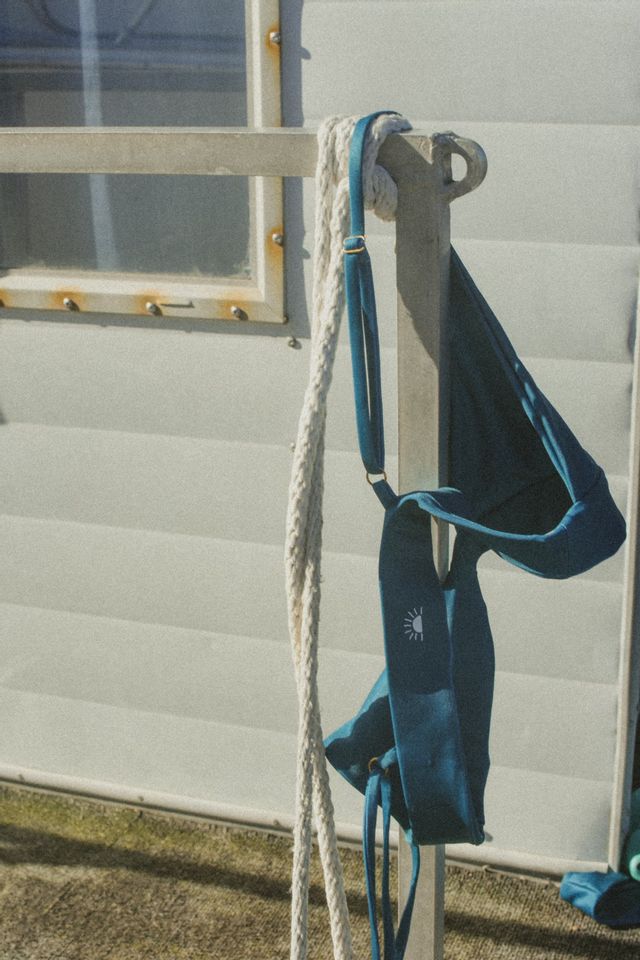 Salem's Instagram site is threaded with feelings, thoughts, and expressions from the heart that inform not only her intentional approach to running a small, online business but also how to live an intentional life. Sentiments like, That Dream was Planted in your Heart for a Reason, and Discover Yourself & Find your Purpose, and Take a Chance, and Everything in Time. Each guiding principle is reflected in her brand, designs, and business model, all steeped in the belief that…You are Your Home.
Among the many innovative, ecological aspects of Meraki Mentality are eco-friendly, 100% organic cotton dresses, Tencel (bamboo) fabrics, and comfortable designer fabrics made from recycled plastic bottles. "All our packaging is renewable, compostable, recyclable. I found an amazing shipping container company called Boox. Their personalized boxes and mailers are affordable, and they can be recycled at Staples. I use sustainable stickers, tissue paper…even the little things are important for a me to pay attention to, even finding companies that print with recyclable soybean-based inks. I'm going to put a "Thank You" seed paper, that you can plant, in with my customer's orders, and I've committed to donating a percentage of sales to help create a healthier planet," Salem said. "My mom asked me how I found all these ideas and companies? Research. I want to keep doing the research and partnering with like-minded, forward-thinking businesses…making choices that can help us all."


Check-out at merakimentality.com allows customers to choose to make a difference, as well. "I want everyone to know they can help, so I put a code prompt in my cart so you can donate to an environmental, nonprofit organization of your choice…easy…painless…important," Salem explained. "I'm setting up a buy-back program in the next few months, for when you're done with a product, I'll take it back—in an easy, free mailer I'll send you—so I can recycle and reuse the fabric."  

What's Next?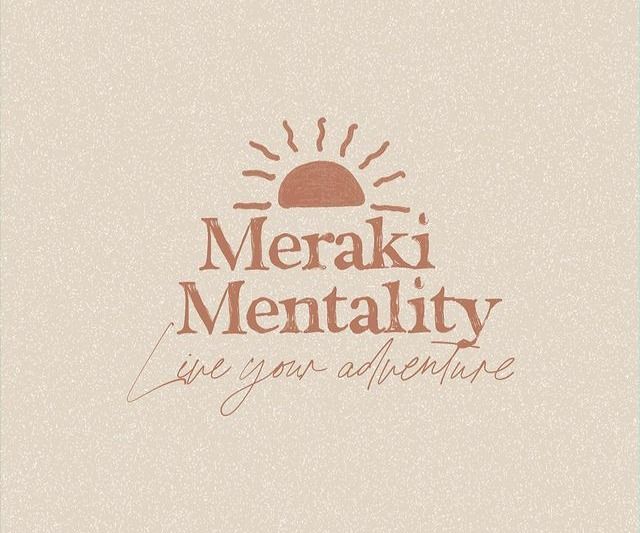 Salem is a student at Colorado State University-Global Campus. She's studying Marketing and will graduate June 2023. "For my final paper, I wrote Meraki's marketing plan for launching a new brand," she said, "and, I'm using every ounce of knowledge that I got there. "Now, I've got a one-room shop—plenty of space for designing and managing everything—and a new sewing machine. My plans are to go to Miami Fashion Week, set dates for my new collection, establish three markets in Charlotte, and think about selling wholesale to boutiques. My friends think a men's line could be a thing."
And, Salem wants to start an environmental nonprofit. "I'm currently doing an online certificate program called SEA—Sustainability Excellence Associate. It's with the International Sustainability of Professionals," she said. "I'm thinking about getting my Master's, after I finish my Bachelor's degree. Then, I want to be able to travel to all parts of the world and help people understand and implement sustainability in their communities, in their lives. So many people want to help. I believe that…Souls don't Meet by Accident."
Meraki Mentality
Don't miss Meraki Mentality's Sew, Swap, & Repair Event coming up in December!