Preserving our Heritage One Step at a Time
---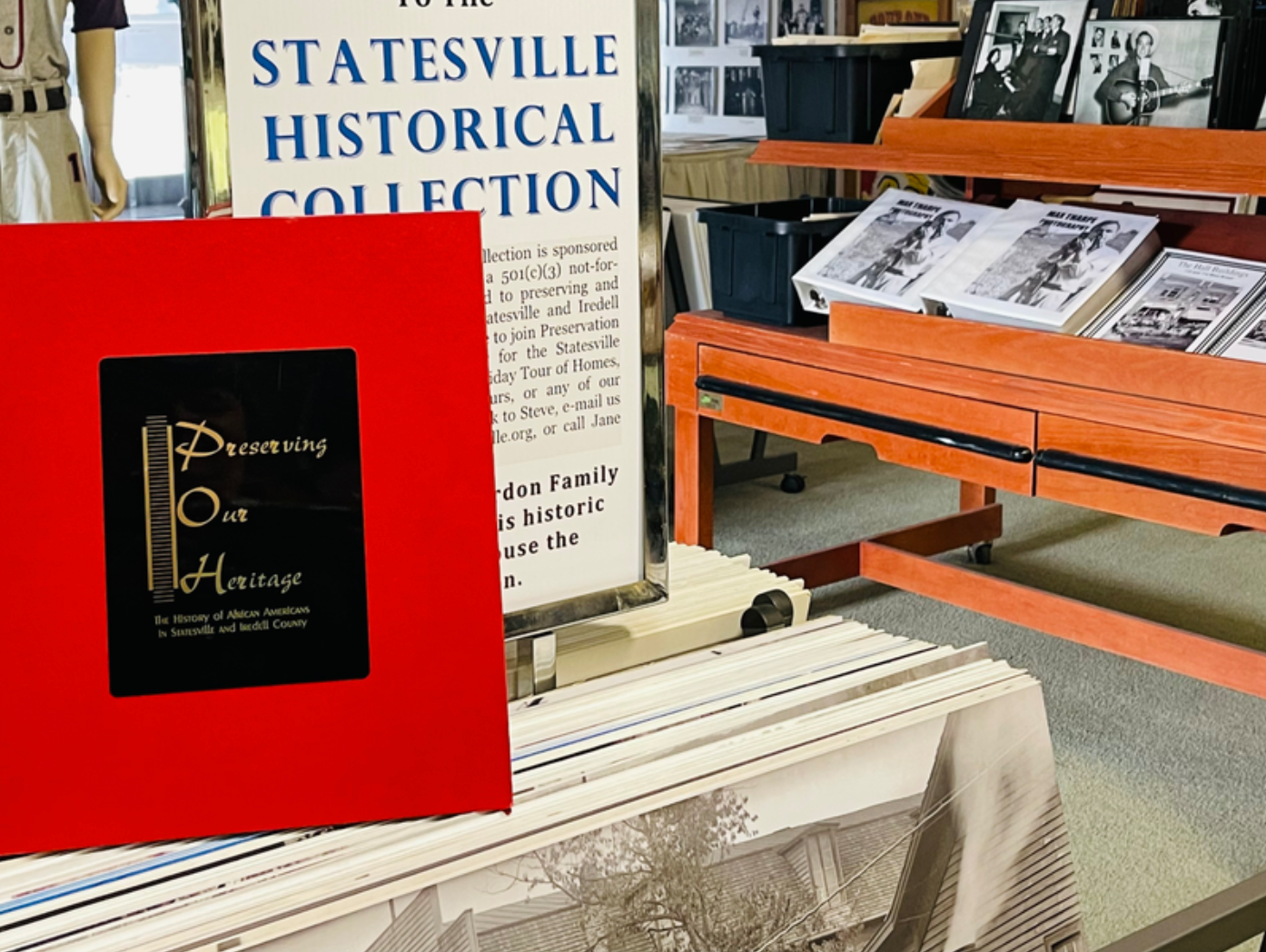 The development of business and culture has been a labor of love for many members of the Iredell County community throughout the years.  Iredell County itself is home to many local parks, small businesses, diverse people, and rich culture. From preservation to expansion, Iredell County history has been full of ups and downs. However, for Mason McCullough the bumpy ride of development for the black community has been long and rewarding. 

Mr. McCullough is originally from Kannapolis, North Carolina where he attended segregated schools where he was selected to play in the, then segregated, North Carolina Shrine Bowl. Although passionate about athletics, such as football, basketball, and baseball, McCullough would later become a successful businessman and philanthropist. As a young man he had no idea how many lives, nor the level of change, that he would inspire.
Urban Development and Revitalization
After making his way to Statesville, over the course of many years, McCullough established many businesses in the downtown area. Depot hill, once the home of predominantly black owned business, housed many of McCullough's endeavors. A beauty and wig shop, upholstery and a furniture shop all blossomed. After a while, his shops were vastly spread across the downtown area. 
"I had become extremely interested in urban development and the revitalization of communities. That's when I decided that I wanted to put a shopping center over on Garner Bagnal," McCullough explained. 
That project was diminished when the country went into a recession during the Carter administration. People couldn't afford to invest. McCullough, being the savvy businessman that he is, thought he needed something that would really promote the development project in order to get big investors interested. He sought out a publication who's predominant focus was on black businesses. That's how he stumbled upon The Charlotte Post, and how he managed to convince them to open a branch here in Statesville. 
"We figured out a really interesting way to sell ads back then. We targeted larger industries and ran their ads in the papers. One day a labor union wanted to run an advertisement in our paper. I knew it would kill our other advertisements, yet my boss in Charlotte told me to run it," McCullough shared. "The paper tanked but we thought this is a good paper and it's good for our community. So we decided to keep doing it. We found an investor and I registered us as The Iredell County News."
Paying Tribute to our Diverse Community
While working to empower the black community, McCullough aided in the production of a book that pays tribute to our local black community members and their familial histories. The book, Preserving Our Heritage, was curated in an effort to raise money to relocate the old train depot. Preserving Our Heritage catalogs many black owned businesses in the area, while also highlighting families and community members. The money raised from the production of the book was used to relocate the depot, which now houses a sector of the Statesville Police Dept. - Statesville, NC. 
McCullough has since sold his newspaper, and is still working closely with the black community. He is the founder of an organization called Healthy Generations that aims to help provide sufficient healthcare and resources to black people. Additionally, he has operated a rehabilitation house for ex offenders who are transitioning out of prison, and he has acted as a sponsor for inmates within the system. One of the more recent projects he has helped curate, was the renaming of Martin Luther King Jr Park - Statesville, NC. 
It goes without saying that Mr. McCullough has played a key role in supporting, preserving, and empowering black community members. It is our goal at Connect Iredell to shed light on the stories and people highlighted in Preserving Our Heritage. This book, a unique and precious piece of our history, is something that has inspired a new series launching on Connect Iredell. A series titled, "Preserving our Heritage," will explore the stories of local families, businesses, buildings, organizations, and more. We want to showcase the amazing people that make Iredell county a great place to live, and we feel our black community plays a vital role in that. We hope you'll join us in connecting community members through the preservation of our local culture and history. 
The book Preserving Our Heritage has been donated to the Statesville Historical Collection and is on display for you to enjoy.