Gratitude Never Stops
---
Meet Xavier Zsarmani and His Family
Article by Kristie Darling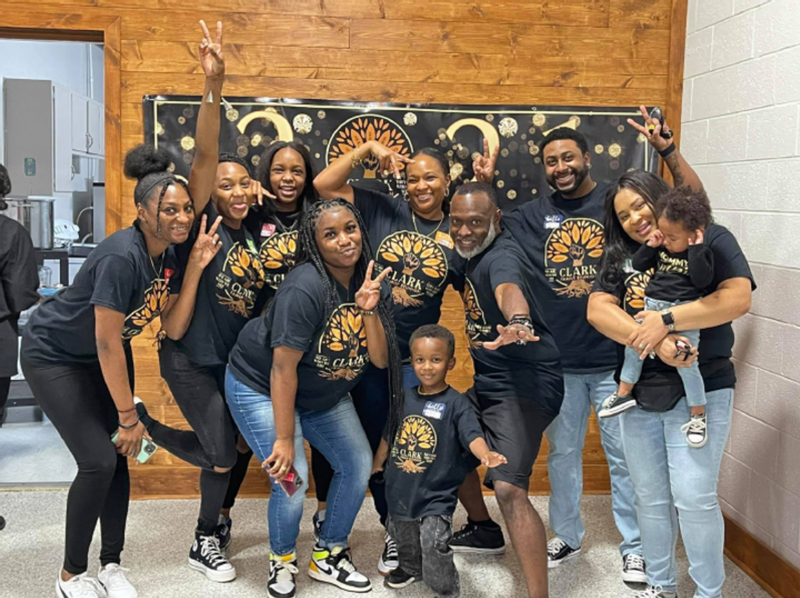 Some people come into this world as natural leaders, some are trusting souls…they believe in unconditional love. Some folks bring people together…to learn and to heal. Many of us dance to our own beat, and we applaud the music we hear others playing. When these traits, along with self-awareness and gratitude, fit together in the hearts of parents, magic can happen. "In many ways, I feel like I'm a melting pot," Xavier says. "So many different people have influenced my life, and my calling today is to bring all that love and gratitude forward as my gift to my children. My life has been like a gumbo—and everything is good. Soup always heals the soul."
Xavier has been a successful entrepreneur, business owner, and man cave proprietor at Xavier's Barber Styling in Statesville since 1993. He's been a local political candidate, a community leader and activist, a jogger, motivational speaker, and podcaster (often at the same time, running and recording his thoughts through town at 4 AM), an avid gardener, plant-based vegan, and an inspiring playwright whose work, If These Teens Could Talk, dramatized the story of a tragic car crash that killed seven local teens that was catalyst for the creation of Statesville's Boys and Girls Club. And, in the barber chair, addressing a feisty two-year-old for a first cut, some say he's a child-whisperer.
The Child Whisperer teaches how to read unsaid clues that children naturally give every day and shows how parenting, teaching, coaching, and mentoring children can be an even more intuitive, cooperative experience than ever. And the list goes on.
An Inspiring Family With Talent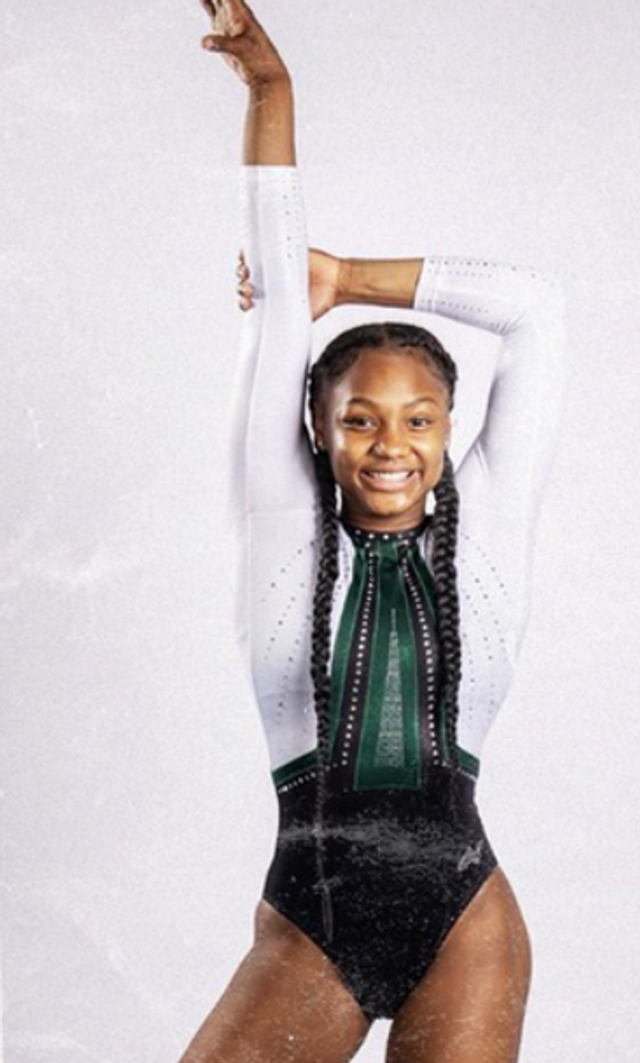 Xavier has been married to Tonya Roseboro Zsarmani for more than 20 years, with five talented daughters, Shakia, Zayda, Jayda, Olivia, and Laila, and XJ, their precocious son. Xavier finds joy every day watching his children grow, create, and become
Xavier and Tonya believe all their children are inspired by unique gifts, and the magic is that they tell them that time and time again. Shakia, a new wife and mom, is a Realtor and social media influencer. Next in line, Jayda, just graduated from Winston-Salem State University. themselves. "My beautiful and talented Olivia, a KPAC alum, was just named the number two, WCGA gymnast and is now the newest member of the prestigious Michigan State Women's Gymnastics Team—quite an achievement after an injury that could have ended her career." During Olivia's recovery, her parents told her the same thing they tell all their kids, "See it all the way through."
Zayda is pursuing her passion in Sports Management. "And then we have Laila, always in perfect motion, our Earth-child, herbalist, foodie, entrepreneur, and probably our family's first billionaire," Xavier said with a smile. "My youngest, XJ, is now a famous, published author, one of the many endeavors he sees for himself going forward. And, if you just ask, he will tell you all about every one!"
A Budding Author at Five
XJ isn't shy about filling you in about what's going on. "I love writing more than reading, and art is hard. I want to be a scientist. When I was five, my dad asked me if writing a book would be fun, I said—YES! And when he asked me what I wanted to write about, I thought for a minute, and said—A Bully Fish!"
In How to Catch a Bully Fish, (ISBN: 9780578351438), XJ defines the title character as, "One who goes to school and bullies his friends. When my friends get bullied, it makes them sad and mad," he said. "It's not good when other kids get bullied, and that makes me sad, too." XJ explained that he would ask his dad what to do if he had a problem with a bully, just like he asked his dad how to catch a bully fish in the book. "I think he would have a good answer…like, he'd tell me, 'If you are at school, then tell your teacher…if you're in the park, tell an adult, your mom and dad, or your sisters.'" Lessons are found in everyday happenings, and Xavier Sr. turned one true story of a day out fishing into a gift for Xavier, Jr…helping and encouraging him to pay attention, ask questions, and write!
Xavier and XJ spend a lot of time together, sometimes fishing, sometimes in the barber shop, at home, in the garden, or out in the world, thinking up the next big thing to do together. XJ has about five more book ideas in his head but will only share that one might be about flying. "You'll just have to wait to see…"
XJ may design some video games for kids, perhaps with riding a Bully Fish on a water roller coaster ride as part of the adventure. He and his dad also work on XJ's podcast, videoing and recording things XJ wants to share with other kids. "I play Squid Games and Nintendo Switch, and I watch Ryan's Kids, Coryxkenshin. I'm always studying adventure ideas. We're learning how to make a podcast. We have a green screen here, so I can record myself most anywhere. But what I like to do the most, what's most fun, is playing with my friends, of course, but I do get ideas."
Family First
Xavier's and Tonya's guiding spirit as parents is, "Our children are moving in the universe, and we were placed here to inspire, push, support, love, teach, listen, and most of all, just show up in their lives authentically and wholly. I feel like my children have given me an amazing new role," Xavier shared. "They've raised my level in life. I'm not just Xavier anymore, or Tonya's husband…I'm XJ's Dad…Laila's, Jayda's, Olivia's, Zayda's, and Shakia's Dad, with a capital D. I'll be living a much longer life, a much larger life, through all I want to share with them. I'm filled with a million life nuggets that only a parent can give, and I express my gratitude for that opportunity in every way I can. It's the coolest thing."