Where the Serious Gardener Shops
---
Prevette Family Farms
Article by Kristie Darling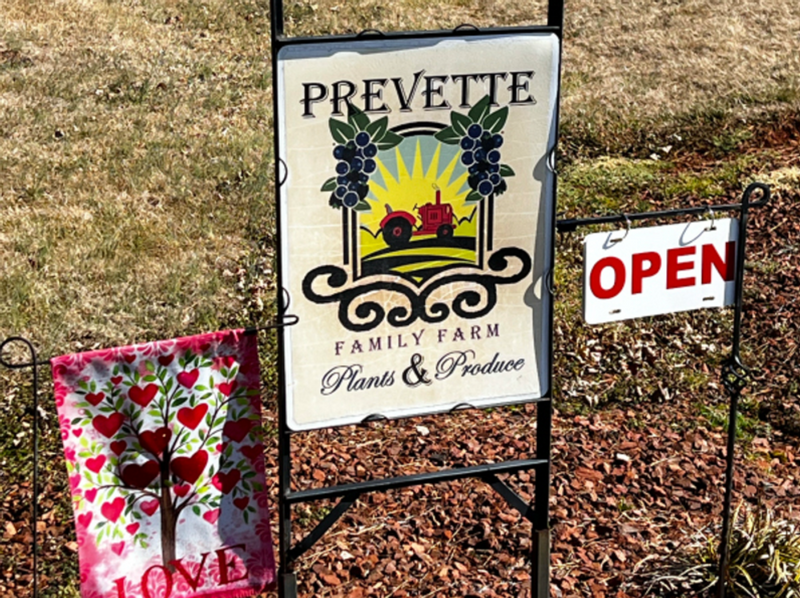 Entrepreneurs come in many categories. The farmers at Prevette Family Farm, Doug and Debbie, in true entrepreneurial fashion, have turned retirement into their passion. "In 2008, I retired from teaching agriculture at North Iredell High School. I was involved in Future Farmers of America and our local farming community," Doug shared. "Four years later, Debbie retired from teaching middle school math at North Iredell and then South Davie. I wasn't done, though. I wanted to prove I could do what I'd been teaching, so we decided to turn our 41 acres into a family farm." And their customers who enjoy home-grown fresh fruits, vegetables, flowers, shrubs, and trees each year are glad they did.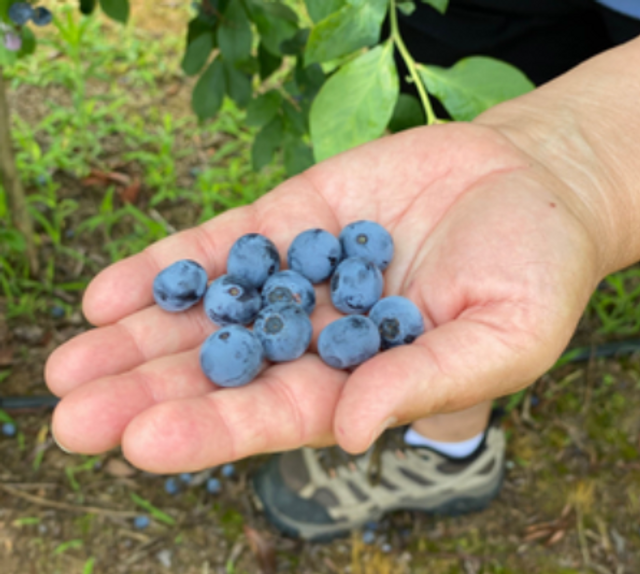 The Farm is famous for blueberries. These sweet morsels ripen mid-June through July—pick-your-own or we-pick by the gallon. Some of the 400 blueberry plants are 30 years old, and they produce very well. In 2019, blackberry plants were added. The peach orchard's yield depends on weather—they are ready mid-June through July. You can't beat fresh fruit all summer!

Very popular in summer is citronella—mosquito plants! Doug's large greenhouse has plenty ready for your deck or patio. Impatiens, ferns, pansies, dianthus, coral bells, ornamental grasses, and more popular plants will be ready soon.
Planning Ahead
Even though it might be chilly, Spring is the time to plan vegetable gardens and flower beds. By mid-March, transplants for early vegetables like broccoli, cauliflower, and cabbage are ready. Then summer veggies like tomatoes, peppers, zucchini, and melons are available mid-April. Hanging baskets overflowing with colorful annuals and potted flowers are coming up in the greenhouse now for late March availability. Mother's Day petunia baskets usually sell out, so plan ahead!
The Future of the Farm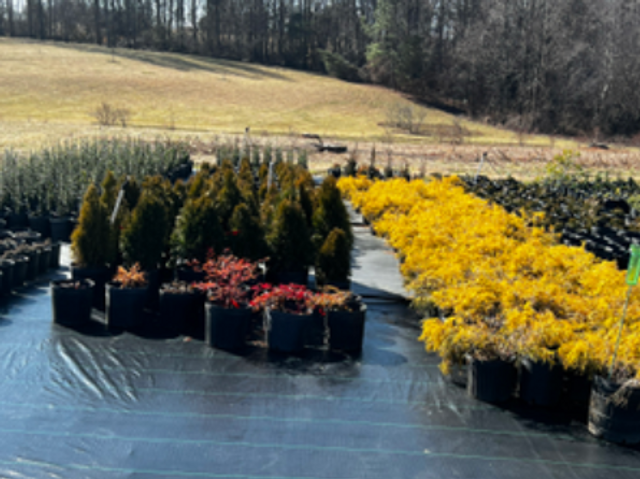 Doug shared that his family is all in favor of his new enterprise, but his children probably aren't the Farm's succession plan when he and Debbie retire. "My idea is to keep going until our four grandkids get old enough to see if this operation would suit them," he explained. "A farm is an amazing experience for young people…one local dance school brings their students each summer…they pick blueberries. Our farm welcomes everyone."
The Farm currently has six part-time employees, and like many operations these days, finding good help is an issue. "People come and go," Doug said. He qualifies applicants to ensure everyone who comes to the farm has an exceptional experience. Doug has had a positive influence on the young people he taught over the years. "I'm so proud of one of my students who went on to earn a master's degree in Soil. He's worked at the US Department of Agriculture, Arlington Cemetery, and now does research. As a teacher at heart, this makes me believe it's all been worthwhile—I'm grateful I can continue working in agriculture."
Supporting Local
The Prevettes are community minded folks. They work hard and play hard. "My dad plays mandolin; he was my influence back in the day. I've been playing for over 50 years. We're part of the Early Harvest Band, and our music jams are great. It's always a good time for fellowship, and it's how I relax." Doug's sister, Cynthia, plays bass and sings harmony, and Doug plays dobro guitar. They're invited to churches, they play for nursing home residents, and perform in the community at places like the Sheffield Barn. The Prevettes make a point to give back to the community whenever they can.
Prevette Family Farm is the perfect place to support hard-working entrepreneurs in Iredell County. It's a great opportunity to buy local—and beautiful and healthy—too!